Posted on 10 May 2017
LASER HAIR REMOVAL IS NOT WHAT IT USE TO BE. ENTER 2017 AND LASER HAIR REMOVAL NOW LASTS LONGER THAN THE CONVENTIONAL METHODS SUCH AS SHAVING, WAXING, ELECTROLYSIS, PLUCKING OR THREADING. THERE ARE SOME ADVANTAGES AND DISADVANTAGES WITH ALL OF THEM, BUT IF YOU ARE SERIOUS ABOUT GETTING RID OF UNWANTED HAIR, A LASER IS THE ONLY WAY TO GO.
Here are the top 5 questions about Laser Hair Removal
What is laser hair removal?
A beam of concentrated light (laser) is used to penetrate the hair follicle. The beam is attracted to the dark hair follicle, and the light destroys the dark hair.
Does hair grow back thicker or faster if you shave?
Nope. Studies have shown that shaving has no influence on density or thickness of the hair mainly because the follicle is quite a bit deeper than the surface of the skin. Regardless if we shave or trim hair, it does not have any effect on the root deep inside the skin & the genetics which define the hair growth and hair thickness.
How many treatments are required to have long lasting laser hair removal results?
As a rule, patients will need a series of 5 to 7 laser treatments with a period of about 8 to 12 weeks between each session. This allows them to catch the growth cycle in each area lasered. Hair grows at different rates in different regions of the body.
Is laser hair removal as effective for people with light hair?
Unfortunately, for people with lighter hair or gray hair, lasers do not work effectively because the hair does not have enough color in it to attract the laser. Most lasers work best for people with dark hair and light skin, but there are new techniques being seen for darker skinned people, too.
Free Laser Hair Removal Consultation in Salem, Oregon
Laser hair removal is a MediSpa treatment that people have been wishing and hoping for, for a long time. Because laser hair removal treatments are quite easily administered and require little if any down time, women in or near Salem, Oregon are making a regular part of their beauty regimen. We invite you for a complimentary consultation on all MediSpa treatments – please call us to schedule yours, meet our staff, and see our fantastic office.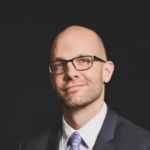 Dr. Neaman is a board-certified plastic surgeon that specializes in surgical body contouring. He prides himself on being on the cutting edge of plastic surgery. He takes an informative approach to each consultation, and through open dialogue and communication, he helps his patients decide on a treatment plan that meets their needs.