Posted on 06 Jul 2020
Are you wondering what you should do after getting a facial? You are on the right track. The HydraFacial is a no-downtime facial, however, it is a deep cleansing facial and it's important that you avoid harsh products or chemical peels. Here are some tips on how best to care for your skin after a HydraFacial treatment.
WHAT TO DO AFTER HYDRAFACIAL ON DAY 1
Don't pick at your skin: It's not like you should pick at your skin on other days, but your skin has just experienced a deep cleanse. You might be tempted to pop that small whitehead and blackhead that is ruining your complexion, but please keep your hands off if you want a flawless look. Even if the facial expert did some extractions, disrupting your skin any further might cause irritation.
Skip the toner: Avoid using the toner a day after going for a facial treatment. Alcohol-based toners or those with exfoliating agents may result in dryness and irritation. Since the aesthetician already did a deep cleanse and balanced your skin's pH, you don't need to use a toner anyway.
Reschedule your workout: If you didn't get to exercise before going for your HydraFacial, avoid the temptation of sneaking into the gym later that day. The excess heat and sweat might be overbearing to your already exfoliated skin. If you can, it's best to plan your workout before your facial appointment.
Be gentle when washing your face: The serums used and physical manipulation involved might disrupt the skin barrier. Therefore, use only gentle cleansers that will remove dirt without hurting your skin barrier.
WHAT TO DO AFTER YOUR HYDRAFACIAL ON DAY 2 AND 3
Avoid at-home treatments: Don't use so many products during your post-facial care, especially if they are harsh or contain irritants. Stay away from at-home peels, toners, cleansers, retinol, or anything with salicylic acid. It would help if you avoided face masks too. They are designed to treat acne, exfoliate, and brighten the skin. However, the chemicals might irritate your face.
Limit exposure to the sun: If you can, limit your outdoor activities such as going to the beach or the pool, unless you will be wearing a hat the entire time. Your skin has just undergone a deep cleanse, and it is now a but more sensitive to the sun. Remember to wear sunscreen.
WHAT TO DO AFTER YOUR HYDRAFACIAL ON DAYS 4 TO 7
Postpone laser and wax treatments on your face: Your beautician will allow you to go for hair removal sessions on your face depending on the extent of the exfoliation. However, it's best that you wait for at least a week. Waxing exfoliates the skin and overdoing it might leave you with a pale look instead of a glowing radiance.
At Neaman Plastic Surgery & Medi Spa, our HydraFacial treatments combine extraction, exfoliation, hydration, and cleansing procedures. The result is clear and more beaming skin. Although the process is soothing, we recommend proper post care, as post care is needed to maintain the results.
FOR MORE INFORMATION, SCHEDULE A CONSULTATION TODAY!
A professional consultation by one of our Nurse Injectors is a service we provide for all potential patients.  Virtual consultations are also available. To learn more, call us at 855-810-8425 or visit our Contact Us Page.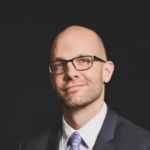 Dr. Neaman is a board-certified plastic surgeon that specializes in surgical body contouring. He prides himself on being on the cutting edge of plastic surgery. He takes an informative approach to each consultation, and through open dialogue and communication, he helps his patients decide on a treatment plan that meets their needs.