Posted on 14 Dec 2017
As you probably know, Botox is one of the most effective and popular treatment options if you want to have younger-looking eyes. Botox can eliminate wrinkles around your eyes. Technically speaking, Botox is a toxin that we inject directly into a specific area in order to paralyze the muscles that create wrinkles around your eyes by pulling on the skin. Another benefit of getting Botox for younger-looking eyes is the fact that the Botox procedure, as a whole, only takes 15 minutes at the absolute most.
The amount of Botox required to cause your eyes to appear more youthful is unique to you and differs from person to person. In most cases, patients have to receive Botox treatments every 3-4 months in order to prevent the wrinkles from getting out of control. However, the amount of time between treatments can differ from patient to patient as well. Our recommendation is that patients return to our location when they begin to notice wrinkles reappearing once again.
INTERFUSE TREATMENT CREAM EYE IMPROVES YOUR EYES' YOUTHFULNESS
This treatment cream from Skinbetter is one treatment option that you can use every day for dealing with wrinkles in addition to lines under your eyes. You can achieve the best results using this product if you apply it in the morning and at night. You should also keep in mind that this product will make your eyes look younger for roughly a period of three months.
INVISILIFT 3-MINUTE MASK IS A QUICK SOLUTION
Invisilift 3-Minute Mask is a fast solution if you want to reduce wrinkles around your eyes prior to an important meeting or interview. This treatment option works well for improving your eyes' youthfulness for a specific special occasion, and this instant improvement lasts for up to 12 hours in total. It's probably best if you don't use it every single day. That being said, the Invisilift 3-Minute mask is an effective solution if you're looking for quick results.
VI PEEL REFRESHES YOUR EYES' YOUTHFULNESS
Chemical peels are one more way that you can decrease wrinkles and lines around your eyes. The VI peel is one of the safest kinds of chemical peels available on the market. The VI peel is also rather gentle, too, which makes it even more suitable for using it in the area near your eyes. You should use three peels per year. We recommend that you do not use more than one peel per month for three months.
YOU CAN ALSO DEPUFF YOUR EYES
The first step in making your eyes look younger by depuffing them is soaking a cotton ball in cold whole milk and holding the cotton ball over your eyes for a period of 10 minutes. You can add to this with a lymphatic massage. To do this massage, you simply have to gently press along your orbital bone. Eye masks can also increase your eyes' youthfulness by getting rid of inflammation and swelling.
Need to learn more? Contact Neaman Plastic Surgery.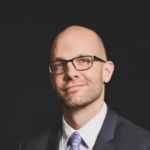 Dr. Neaman is a board-certified plastic surgeon that specializes in surgical body contouring. He prides himself on being on the cutting edge of plastic surgery. He takes an informative approach to each consultation, and through open dialogue and communication, he helps his patients decide on a treatment plan that meets their needs.