Posted on 28 Jan 2016
Tattoo removal can be accomplished in a number of different ways including excision of the tattoo, dermabrasion (essentially sanding out the tattoo pigments) or laser.
By far the most common way to remove tattoos is by using lasers. Lasers treat tattoos by using laser energy to destroy tattoo pigments. The concept of "selective photothermolysis" means that the laser can target the ink without destroying tissue. Laser energy is absorbed depending on the pigment color which is the challenge with most tattoo removals.
Professional tattoos are more difficult than amateur tattoos to remove, because the pigments tend to be higher quality and that the fact that the depth of the tattoo ink is usually placed deeper. Multi-colored tattoos require different wavelengths of laser light to treat. Red and yellow inks are typically the hardest to treat with black and blue inks being the easiest.
Spectra Laser for Tattoo Removal
The Spectra Laser is the best laser system for tattoo removal. One of the challenges with laser tattoo removal procedures is removing multicolored designs. One has to understand that lasers, by definition use a single wavelength. For the most part, this allows it to be absorbed by a single color. The Spectra laser comes with multiple hand held accessories so that it can treat different colors. Additionally it is safe for all skin tones.
Tattoo Removal Consultation
Neaman Plastic Surgery can help remove any tattoo you no longer want to have. Contact our office today to learn more and schedule a consultation to get a tailored solution designed with your needs in mind.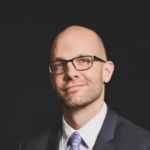 Dr. Neaman is a board-certified plastic surgeon that specializes in surgical body contouring. He prides himself on being on the cutting edge of plastic surgery. He takes an informative approach to each consultation, and through open dialogue and communication, he helps his patients decide on a treatment plan that meets their needs.