Posted on 20 Nov 2020
Depending on your situation, you may consider plastic surgery for a variety of reasons. However, you need to make sure that you find a good plastic surgeon so that you can avoid any botched surgeries or other problems. Here are some methods to help you in how to choose a plastic surgeon.
Reviews
First and foremost, you should always look at reviews to help you find a good plastic surgeon to work on you. For example, you could look for places that have received awards and look at reviews that relate to this honor. You can do the same with the names of plastic surgeons in the area.
Remember that you should look at reviews posted by people before and after their surgeries. This will show you if the surgeons provide good service, and if the clients had any problems in the weeks and months after their procedures. In short, you should look at a variety of reviews to make sure that you pick a good plastic surgeon.
Look at Accreditation
Remember that you can easily go online and look at the accreditation for each plastic surgeon. This means that you can find out what degrees they have, how many years of experience they have, and other qualifications that show they know what they're doing. After all, you will want to pick a plastic surgeon with good accreditation.
For example, you could search an online directory of surgeons such as American Society of Plastic Surgeons for a local Medical Practice to find the names of different doctors. From here, you can look up the doctors and find their credentials online to see their experience and qualifications.
Contacting Them
After you take the time to research the plastic surgeons in your area, you can then contact the one that you want to work with. You can look into the Gold Best of the Willamette Valley to find excellent plastic surgeons. This will allow you to talk with your potential physician and to explain the type of job you would want done.
Spend some time talking with the plastic surgeon so you can explain exactly what you want. On top of this, you can get a feel of the plastic surgeon to see whether he or she is someone that you would trust. After all, the surgeon will make a permanent change to your body, so you need to meet and speak with him or her.
It's important for you to put serious time and effort into choosing your plastic surgeon. Due to this, we recommend that you look at reviews, check for accreditations, and talk with surgeons before you hire one. If you do this, then you can discover the best options in your area so you can have the plastic surgery that you want.
DISCUSS YOUR AESTHETIC GOALS WITH OUR BOARD CERTIFIED PLASTIC SURGEONS
Our patients' health and well-being are a top priority in our practice. Contact us at 844-338-5445 or use the online form to schedule your consultation and receive a preliminary evaluation of your proposed treatment plan. We look forward to meeting you and discussing your cosmetic goals.
For further convenience, we are offering an online store for injections, products and treatments. Feel free to shop our most popular Medi Spa treatments and purchase Gift Cards.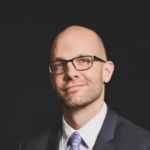 Dr. Neaman is a board-certified plastic surgeon that specializes in surgical body contouring. He prides himself on being on the cutting edge of plastic surgery. He takes an informative approach to each consultation, and through open dialogue and communication, he helps his patients decide on a treatment plan that meets their needs.