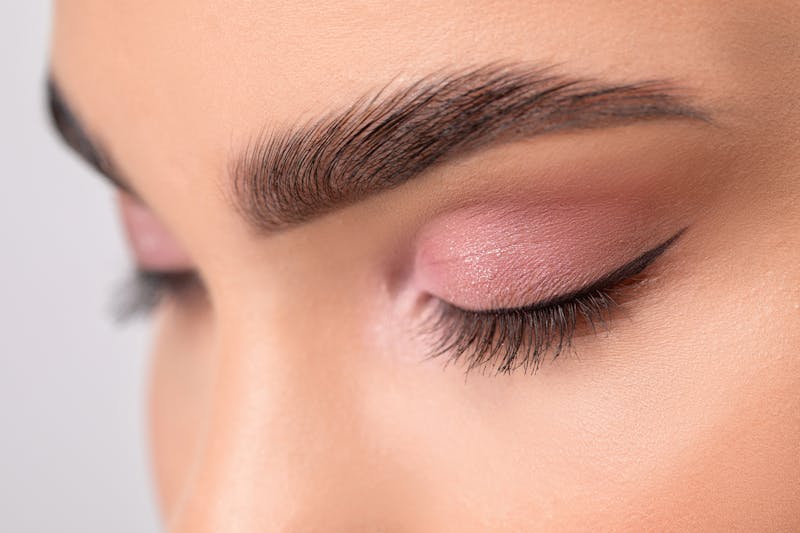 How to Achieve a Brow Lift Without Surgery
Eyebrows are some of the most important facial features because they communicate emotion. However, they are also some of the first areas to show signs of aging. The outer tail of the brow drops, compacting the upper eyelid tissues and giving the eyes a sad appearance. Additionally, some people are genetically predisposed to a heavier or lower brow, giving the impression of a permanent frown or scowl.
Nonsurgical brow lifts are an easy and safe alternative to traditional surgical brow lifts. Here are three ways to achieve a brow lift without surgery.
BOTOX and Dysport
BOTOX and Dysport are similar injectables that inhibit muscle contractions that contribute to developing wrinkles, lines, and creases. When these proteins are injected, they freeze the muscles under your skin, allowing your brow to rise and wrinkles to smooth for a more relaxed appearance.
BOTOX and Dysport are excellent choices for a long-term, non-surgical brow lift because they prevent and reduce sagging. Additionally, they treat the following facial concerns for a smoother, younger-looking brow area:
Crow's feet

Forehead lines

The furrow in the brow
The benefit of using BOTOX for a brow lift without surgery is that it requires no downtime for recovery. Results are usually visible within three to ten days after treatment. Dysport also requires no recovery, but patients see results one to two days earlier than BOTOX.
Dermal fillers
Similar to BOTOX and Dysport, other dermal fillers reduce saggy skin and improve the brow's natural proportions. Dermal fillers are revolutionary for skin rejuvenation, providing natural-looking fullness and youthful contouring without brow lift surgery.
These filler injections are minimally invasive and safe for many skin types, giving instant results without downtime. They also pair well with BOTOX to reverse age-related volume loss and increase collagen production for a youthful, healthy glow. The best fillers for nonsurgical brow lifting include:
Skin-tightening facial treatments
A non-surgical eyebrow lift may include complementary cosmetic procedures, such as a skin-tightening laser treatment. The Exilis Elite and Infini RF treatments feature revolutionary skincare technology that continually encourages collagen production to improve the appearance of loose or excess skin.
Infini RF is a minimally-invasive treatment featuring microneedles and radiofrequency energy to treat multiple layers below the skin's surface. We recommend three Infini treatments to improve the skin's texture and appearance while encouraging skin tightening. You'll see immediate improvements, and your body will continue to rebuild collagen for up to six weeks.
In one 30-minute session, the Exilis Elite laser stimulates collagen with ultrasound and radiofrequency waves to heat targeted layers of the skin. The treatment melts pockets of stubborn fat and tightens skin. We recommend 4-6 sessions for best results, although most patients see visible improvement in their skin tone and firmness after two treatments.
Nonsurgically lift your brows with Neaman Plastic Surgery
At Neaman Medi Spa, we offer the safest and most effective treatment modalities to minimize wrinkles and achieve a brow lift without surgery. Education and realistic expectations are the keys to patient satisfaction. Our priority is to create a treatment plan that will give you naturally beautiful results.

When you're ready to lift your brows without surgery, contact Neaman Medi Spa and schedule your consultation with one of our highly trained aestheticians. Our office welcomes patients from Salem and throughout Oregon.