Posted on 04 Apr 2015
How long does a facelift last and what factors determine how long a facelift will last?
Genetics and skin quality are important in the longevity of a facelift; however, technique and skill of the surgeon are also important factors affecting how long your facelift will last. You can typically expect your facelift to last, in the best scenario, over 10 years. But people, who have an amazing first facelift, rarely need to come in for a second procedure or touch-up.
There are many factors that may help with the longevity of your facelift. The age you are at the time of the procedure will help determine how long it will last. A person with younger skin will have more elasticity in the skin than that of a patient with older skin (45yrs vs 75 yrs). Other factors are environmental and health related. Do you smoke, spend a lot of time in the sun, spend a lot of time in a crowded, high traffic city? Many of these factors can determine the longevity of your facelift.
It is important to maintain a good skin care regiment following and before your facelift. Often a consult with one of our skin care specialists is performed and serves as a vital part of the consultation process.
CONTACT NEAMAN PLASTIC SURGERY FOR A CONSULTATION
If you have these or any other questions regarding a facelift please contact the experienced and knowledgeable doctors at Neaman Plastic Surgery. They will sit down with you in a comfortable and confidential room and answer any questions you have.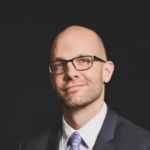 Dr. Neaman is a board-certified plastic surgeon that specializes in surgical body contouring. He prides himself on being on the cutting edge of plastic surgery. He takes an informative approach to each consultation, and through open dialogue and communication, he helps his patients decide on a treatment plan that meets their needs.