Posted on 01 Oct 2017
If you find yourself in a situation where you need to have a tattoo removed, be it because you have outgrown the marking or because it didn't turn out exactly as you wanted, there are several tattoo removal techniques you can consider. There is surgical removal, the cover-up method (where you have another tattoo done on top of the current one), dermabrasion (which involves scrubbing off the tattoo), and laser removal.
In case you are considering laser removal, here is what you need to know.
WHAT IS LASER TATTOO REMOVAL?
The procedure uses a laser that produces energy at very high intensity. The energy causes the tattoo ink to heat up and consequently to dissolve. The ink is then gradually absorbed into the system with the aid of white blood cells.
Dark-colored inks like black, dark blue, brown, and dark green are easier to remove than bright colors.
If you have a dark complexion, a skin condition such as eczema, or a health condition that affects the skin like herpes, the process tends to be more complicated but not impossible. For dark-skinned people, the best laser to use is the Q-Switched Nd:YAG. It is also noteworthy that newer tattoos are more difficult to remove than older ones.
HOW IS IT DONE?
Your dermatologist will first give you protective eye shields. He or she will then test your skin's reaction to the laser beams to determine the most suitable energy intensity. You are likely to experience some pain, so your doctor will apply some anesthesia before finally using the laser. After the procedure, your skin may bleed, blister, or swell.
AFTERCARE
To ensure speedy healing and avoid infections, you can do the following:
Apply antibacterial ointment
Change the dressing every time you apply the ointment
Keep the area clean and dry
Wear loose clothing to minimize contact
Shield the area from direct sunlight
Not pick at it as this may cause scarring
Laser removal may have side effects such as hypopigmentation, when the area turns out lighter than the rest of your body, or hyperpigmentation, when the area may be darker than the rest of your body. There could also be scarring.
IS ONE SESSION ENOUGH?
The tattoos will not disappear at once. It can take months or years for the effects to be complete. Even then, you may notice that the tattoo fades as opposed to disappearing completely. You need about six to eight sessions of laser removal treatment, depending on the color, size, and age of your tattoo. You will have a waiting period of between six to eight weeks before another session for the best results.
BOTTOM LINE
Laser tattoo removal is a delicate procedure that, when not done efficiently, may bring about unpleasant results. You need to be sure that you find a certified, reputable doctor to perform the procedure. Patiently carry out research online and talk to people to help you better know what to expect. You can then make an appointment with the professional who will assess your tattoo and who will help you make an informed decision about the best course of action.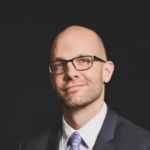 Dr. Neaman is a board-certified plastic surgeon that specializes in surgical body contouring. He prides himself on being on the cutting edge of plastic surgery. He takes an informative approach to each consultation, and through open dialogue and communication, he helps his patients decide on a treatment plan that meets their needs.