Posted on 14 Sep 2017
Botox is a prescription drug scientifically known as botulinum toxin, which is a neurotoxin produced by clostridium botulinum. It weakens or paralyzes muscles.
Some brands of Botulinum toxin include Dysport, Xeomin, Myobloc, and Jeuveau. Most people refer to the treatment as Botox because this is the most popular brand.
Doctors use small quantities of Botox to treat migraines, muscular disorders, excessive sweating, neck spasms, and facial lines, and wrinkles. Our focus is on how it treats facial lines and wrinkles.
HOW DOES BOTOX WORK?
As a cosmetic, Botox is used to treat frown lines, forehead lines, and crow's feet—lines around the eyes. Some studies show that it will not help with wrinkles brought about by gravity or sun damage. Basically, it blocks signals from the nerves to the muscles hence preventing the muscles from contracting. Consequently, this relaxes or softens wrinkles, giving a youthful look.
The treatment procedure is pretty simple. Your doctor will inject Botox underneath the skin, into the specific muscles you intend to target. For your comfort, the doctor may use anesthesia on these areas, but it is not necessary. The procedure should only take a few minutes.
WHAT ENSURES THE BEST RESULTS?
The Common side effects of Botox are eye irritation and redness or bruising. To minimize the side effects and get the best results, your doctor may advise you to take the following actions:
Avoid alcohol from at least a week to the procedure
Stop taking anti-inflammatory medication and aspirin two weeks before the treatment to prevent bruising
To avoid spreading Botox to unwanted areas, refrain from rubbing the injection site for at least 24 hours.
Stay upright for up to four hours after the injection
Do not exercise for at least a day.
HOW LONG BEFORE YOU SEE RESULTS?
According to statistics, Botox takes anything from seven to 14 days to have a full effect. The duration may be determined by your age, gender, muscle mass, skin elasticity, the type of Botox used, and the injection volume in terms of dosage.
Depending on the size of the muscle, the effect lasts for three to six months. Another determinant of this is the heaviness of the dosage you receive. Your healthcare provider should help you choose a dosage that won't make you look too unnatural.
It is important to note that Botox is not necessarily a permanent solution. Once the effect wears off, you will need to have another treatment. Studies show that, on average, most mild-dosed treatments last for four months. Based on this, you need at least three treatments per year.
BOTTOM LINE
If you decide to have a Botox treatment, ensure you find a board-certified physician to perform the procedure. Carry out sufficient research and settle on a doctor who will help you understand all the factors that come into play when you use Botox and, most importantly, one who will give you the results you desire.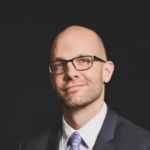 Dr. Neaman is a board-certified plastic surgeon that specializes in surgical body contouring. He prides himself on being on the cutting edge of plastic surgery. He takes an informative approach to each consultation, and through open dialogue and communication, he helps his patients decide on a treatment plan that meets their needs.