Posted on 30 Oct 2019
A common question for many people is: "How exactly does tattoo removal work?". Getting a tattoo is a multifaceted process that requires great precision and attention to detail. Those characteristics are amplified when it comes to removing a tattoo. There are many questions surrounding how a tattoo can be removed from the surface of the skin. Read on to learn about how the removal process works.
During a routine tattoo removal procedure, the practitioner places a laser over the tattoo area. Lasers that remove tattoos produces light energy as opposed to your typical laser pointers that produce continuous beams of life. Each subsequent energy pulse penetrates the skin and is eventually absorbed by the ink of the tattoo.
The ink from the tattoo gradually absorbs the energy until they eventually heat up and then dispense into miniature fragments. Over the next couple of weeks, the immune system gradually brings the ink away from a localized area of the tattoo which will result in a lightening of the area. Subsequent laser treatments will remove more and more of the tattoo until it eventually becomes unrecognizable.
The tattoo removal process is made through a special process called Q-switching. This is a special kind of laser pulse creation in which there are brief, but powerful bursts of energy that lasts no longer than a couple of nanoseconds.
These forms of lasers have proven to be useful for removing tattoos because the ink particles are very small. That means that in order for them to be removed or become unrecognizable from the skin, they have to be gradually heated up and exploded.
On the other hand, skin cells happen to be exponentially bigger, and because of that, they need to be heated for a longer period of time in order to damage them. The pulse that comes from the Q-switched laser is very short. That means it can not only heat but destroy the tattoo ink without causing any damage to any skin tissue that surrounds the tattooed area.
Another important aspect of removing the tattoo is specifically targeting the ink itself. Since tattoos can come in many different colors, this means that it will absorb or reflect wavelengths of light at different rates.
With multicolored tattoos, the laser needs to have some level of versatility in order to accommodate all of the different wavelengths that the colors are best absorbed. From that point on, it can take several months for the body itself to be improved in appearance.
One appointment will not suffice to remove all of the tattoos. It typically takes a 5 to 10 treatment regimen to ensure full removal, and the treatment is recommended to be spaced out at least 6 weeks apart to allow the body adequate time to recover and to get as much ink out as possible in one sitting. All of the tattoo ink, unfortunately, cannot be removed within one treatment because the ink is not evenly injected.
Between treatment sessions, the body's immune system will gradually move ink particles tot the lymph nodes, at which point only the pigmentation remains.
A complimentary consultation is a service we provide for all potential patients.  To learn more, call us at 844-338-5445 or visit our Contact Us Page.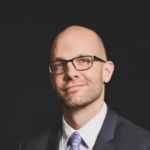 Dr. Neaman is a board-certified plastic surgeon that specializes in surgical body contouring. He prides himself on being on the cutting edge of plastic surgery. He takes an informative approach to each consultation, and through open dialogue and communication, he helps his patients decide on a treatment plan that meets their needs.