Posted on 29 Nov 2015
Does shaving make your hair grow back faster thicker? The short answer – there is no relation of shaving with increased growth or increased thickness of hair. But how can that be?
Studies have shown that shaving has no influence on density or thickness of the hair mainly due to the fact that the follicle is quite a bit deeper than the surface of the skin. Regardless if we shave or trim hair, it does not have any effect on the root deep inside the skin & the genetics which define the hair growth and hair thickness.
People believe the correlation stems from the onset of shaving occurring basically at the same time as the need to shave. More specifically, people enter their teen years and naturally the terminal hair darkens, becomes more coarse, and tells us we need to start shaving. This correlation is likely the reason why many believe shaving causes changes in hair. Similarly, if a woman begins to develop darkening hair, more hair, or even coarse hair, the cause is actually normal hormones, not because she began to use shave as a remedy thicker hair growth.
Contact Neaman Plastic Surgery today to learn about our medical day spa, laser hair reduction, and other skin care treatments in our Salem, Oregon office.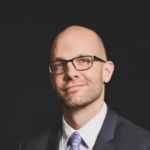 Dr. Neaman is a board-certified plastic surgeon that specializes in surgical body contouring. He prides himself on being on the cutting edge of plastic surgery. He takes an informative approach to each consultation, and through open dialogue and communication, he helps his patients decide on a treatment plan that meets their needs.