Posted on 18 May 2017
Everyone wants to look young and vital, but some people are willing to go farther to achieve it than others. Having healthy habits over the course of a lifetime is the best way to accomplish this. However, there are other ways to look younger. These come with various advantages and drawbacks. One popular method to obtain a younger appearance is skin tightening. There are numerous ways to make your skin firmer and appear more youthful.
HOW LONG DOES SKIN TIGHTENING LAST?
The duration of effectiveness depends on the type of treatment used, your response to treatment, underlying causes of loose or sagging skin, your diet, and use of home skin care methods.
The best treatments are those which stimulate collagen growth. Collagen is a natural supportive tissue that runs under the surface layer to hold, firm, and tighten the skin. With age, our collagen will naturally diminish, causing the skin to loosen, wrinkle, and sag. Successful collagen stimulation can take up to six months to produce noticeable results. But these results will last between 6-10 years for most people.
METHODS OF SKIN TIGHTENING
There are many ways to tighten the skin, each with its various levels of effectiveness. Using a home skin-tightening and care regimen is a good way to make a professional skin-tightening treatment last longer.
Skin Firming Lotions and Creams
Many products claim to firm and/or tighten the skin. Some work better than others, and some work with certain skin types and less well for others. This type of treatment is the least expensive and can be done at home. It also takes the longest to achieve noticeable results. In reality, like a healthy diet, this type of treatment should be a permanent part of your daily regimen and not something intended to achieve short-term results. High-quality firming creams and lotions can be a good supplement to cosmetic skin tightening. They may even help to make the skin-tightening procedure last longer.
Non-Surgical Methods
There are several non-surgical and minimally invasive methods. They include but are not limited to:
Radiofrequency: This method uses thin needles to heat lower layers of the skin more directly. It is one of the most precision-oriented methods. It is designed to stimulate collagen growth.
Laser Resurfacing: Considered to be the most effective method for tightening loose portions of skin, like under the jaw. You will need 3-5 treatments to achieve noticeable results.
Ultrasound: This method delivers deep-heating effects to the lower layers of skin. Like the radiofrequency treatment, this method is designed to stimulate collagen growth.
INTEGRATED SKIN-TIGHTENING TREATMENTS
Other methods of tightening the skin take a multi-layered approach. Many professionals recommend a multi-step process as this process can target the various signs of aging, multiple layers of skin, and their different structural requirements.
These steps may incorporate the use of special devices designed to trigger collagen production, laser treatments meant to target imperfections in the surface of the skin, deep tissue stimulation, and polishing the exterior of the skin.
A professional skin analysis and consultation by one of our Licensed Aestheticians is a service we provide for all potential patients. Virtual consultations are also available. To learn more, call us at 855-810-8425 or visit our Contact Us Page.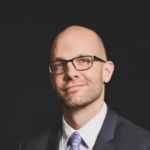 Dr. Neaman is a board-certified plastic surgeon that specializes in surgical body contouring. He prides himself on being on the cutting edge of plastic surgery. He takes an informative approach to each consultation, and through open dialogue and communication, he helps his patients decide on a treatment plan that meets their needs.