Posted on 03 Dec 2018
The title of a recent Hollywood Reporter article is a bit misleading—Emsculpt is definitely not exclusively for the "squeamish and lazy." However, it is one of the most popular non-invasive procedures at Neaman MediSpa. Emsculpting is a breakthrough procedure that allows the glutes and/or abs to be targeted and forced into 20,000 contractions in just 30 minutes. Each contraction is the equivalent of a flawlessly performed crunch, lunge, or squat. The precision is so on-point that it's impossible to achieve the same level of contraction no matter how fit or motivated you are.
Why Emsculpt Works Better Than The Gym
According to the Hollywood Reporter, "no pain, no gain" has become irrelevant. They point out that now that technology can perform gym exercises for you, and in just half an hour in many cases, the fanbase is growing and attracting legends like Jennifer Aniston. People aren't lazy; they're busy. They're also incapable of squeezing 20,000 lunges into their daily life. Fortunately, Emsculpting upkeep is recommended just every six months so you can reap the benefits for half a year before another quick, comfortable, half-hour maintenance session is needed.
The number of initial appointments will depend on you and your goals, but an average approach is four sessions within a two-week period followed by the six-month maintenance appointments. The Hollywood Reporter points out that it's designed for those already in shape, which makes sense for Hollywood and Beverly Hills A-listers. Emsculpt isn't a tool to lose fat, though it can be combined with procedures like CoolSculpting. Instead, it's meant to build and tone the key muscles most people struggle with. Toned abs and buttocks give a more aesthetic shape and more confidence naked or in swimsuits. In other words, it's the ideal treatment for A-listers but at prices suitable for anyone.
The Hollywood Reporter suggests that Nicole Kidman is a fan, but it's possible that any celebrity with suddenly enviable abs or a shapelier behind has discovered Emsculpt. You can be next by calling Neaman MediSpa at 844-338-5445 for your Emsculpt consultation.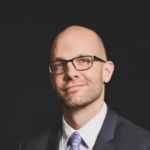 Dr. Neaman is a board-certified plastic surgeon that specializes in surgical body contouring. He prides himself on being on the cutting edge of plastic surgery. He takes an informative approach to each consultation, and through open dialogue and communication, he helps his patients decide on a treatment plan that meets their needs.