Posted on 25 Jan 2021
It's obvious that having oily skin is not the enemy. It's the greasy and silky shine gleaming on all the wrong areas that we hate. Although it is neither necessary nor possible to eliminate oily skin completely, you can manage it to achieve a healthy glow and complexion. The key to achieving this balance is understanding why your skin is oily in the first place. Then you can find ways of managing it.
WHY DOES OUR SKIN GET SO OILY?
Sebum is essential as it protects the skin from bacterial growth and keeps it well hydrated. Oily skin is a result of excess sebum production by the sebaceous glands. Overproduction of sebum is often affected by hormonal changes, stress, and genetics. Lifestyle choices, incorrect skincare routines and products, age, and enlarged pores due to weight changes and previous breakouts are additional factors that affect sebum production. In addition to oily skin, excess sebum can cause acne and clogged pores. Fortunately, there is a lot you can do to manage your oily skin. Below are a few tips to help you achieve healthy and perfectly glowing skin.
CLEANSE AND TONE YOUR FACE TWICE DAILY
When you have oily skin, it is very tempting to wash your face every chance you get. However, this may be detrimental as it can rid the skin of all its natural oils, stimulating overstimulation of sebum to compensate for the deficiency. Using a mild cleanser that contains salicylic acid or glycolic acid can help to manage your oil-prone skin. Avoid drying toners that contain alcohol to rid the skin of impurities that the cleanser may have missed.
MOISTURIZE DAILY
Do not leave out your moisturizer because of oily skin. But instead, reach for light, oil-free, and mattifying moisturizers that keep your skin hydrated throughout the day. You can protect your skin further by getting a moisturizer that contains SPF-30 or higher.
EXFOLIATE WEEKLY
Exfoliating removes dead skin cells from the top layer of your skin. Doing it once or twice a week gives you a clean and smooth finish and eliminates whiteheads and blackheads. Avoid using coarse exfoliants as they can cause over-drying, which may trigger excessive sebum production and micro-tears, allowing infection-causing bacteria into the skin.
REACH FOR FACIAL MASKS
There are specific facial masks that deliver the best results on oily skin. The best are those that contain pure and natural ingredients. Activated charcoal masks have deep cleaning properties, bentonite clay masks are great for drawing out impurities, and masks containing salicylic or glycolic acids are what you need to exfoliate.
FINALLY
Above and beyond adjusting your skincare products and routine, you need to adjust your diet and increase your water intake. For your diet, cut back on your oil intake and steer clear of sugary foods and dairy, all of which increase oil production. Instead, increase your water, fruits, and vegetable intake to maintain the skin's natural oil balance.
FOR MORE INFORMATION, SCHEDULE A CONSULTATION TODAY!
A professional skincare analysis and consultation by one of our Licensed Aestheticians is a service we provide for all potential patients. Virtual consultations are also available. To learn more, call us at 855-810-8425 or visit our Contact Us Page.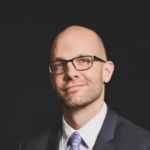 Dr. Neaman is a board-certified plastic surgeon that specializes in surgical body contouring. He prides himself on being on the cutting edge of plastic surgery. He takes an informative approach to each consultation, and through open dialogue and communication, he helps his patients decide on a treatment plan that meets their needs.