Posted on 19 Dec 2019
Liposuction is a method of reducing fat and re-shaping specific areas of the body. This is done through removing extra fat tissue. It is designed to change the contours of the body and make the proportions more aesthetically pleasing. It is really designed for those that have an appropriate level of fitness. Even though a person is physically fit, heredity has possibly contributed to some fat deposits that they are not able to get rid of with either diet or exercise.
There are surgeries that are intended for weight loss. Liposuction is not one of those surgeries. It is actually intended for those people that have a normal body weight. Those who have a body weight that might be 30 percent over the ideal weight for them may also get this surgery. For those that are struggling with excessive weight, they would be required to lose weight before the surgery.
It is not required to go on a diet before having liposuction if you do fall into the average weight range, or even slightly over. For those that are overweight, it would be necessary to go on a diet before having liposuction. The weight also needs to be at a stable level for some time before having the surgery.
Although what you eat is important to think about at all times in your life, making sure you have a balanced diet before surgery is extremely important. This is so important because it helps with the success and appearance of the liposuction surgery. It keeps a person from bruising too much after surgery. Dieting before liposuction must include specific nutrients in order to prepare the body for surgery since it can be quite stressful. The pre-liposuction diet should be rich in several things. Those nutrients would be: zinc, iron, B vitamins and Vitamin C.
Iron is specifically important because it helps with red blood cell production, skin tone, makes a person less fatigued and reduces iron-deficiency anemia. Vitamin C helps with absorption of iron. Having too much coffee or tea can work against that.
Vitamin C helps increase the healing rate for the body. It is helpful in eliminating toxins in the body. It also helps with protecting the body from both allergies and infections. It works at repairing the collagen and increases the circulation in the body.
Zinc also reduces the amount of healing time needed. It is helpful in repairing the tissues. It aids in the burning of fat and the metabolism.
B vitamins, like some of the other nutrients, aids in the repair of tissues. They offer pain relief that is natural and help with the functioning of the nervous system. B vitamins are important to circulation in the body and reduce incidence of retention of water.
Other nutrients are also important, but if a person can have a diet rich in these nutrients, especially before surgery, then the recovery process is much easier. Maintaining a diet with these vitamins after surgery continues to be important, since liposuction does not mean that fat can not return. It might actually return in a different spot, so at whatever point in the process, diet is so important to the overall success of liposuction.
FOR MORE INFORMATION, SCHEDULE A COMPLIMENTARY CONSULTATION TODAY!
A personalized consultation is a free service we provide for all potential patients. To learn more, call us at 855-810-8425 or visit our Contact Us Page.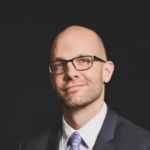 Dr. Neaman is a board-certified plastic surgeon that specializes in surgical body contouring. He prides himself on being on the cutting edge of plastic surgery. He takes an informative approach to each consultation, and through open dialogue and communication, he helps his patients decide on a treatment plan that meets their needs.