Posted on 10 Apr 2019
We are willing to bet you've never completed 20,000 crunches in 30 minutes. And, we'd say it is an impossible feat but then we'd be lying. Are you scratching your head yet? We know it sounds farfetched, but believe it or not, it is possible – well, with Emsculpt body toning offered at Neaman MediSpa that is.
This new revolutionary non-surgical body contouring procedure melts fat and builds muscle. Yes, muscle – just like those things you can develop if you sweat and grind at the gym. With Emsculpt, you can achieve the results of an intense workout regimen all without stepping foot inside the gym or dripping a bead of sweat.
How Does Emsculpt Work?
Prepare to have your mind blown. Emsculpt works by causing the muscles in the treatment area to contract just as they would during a workout. This is accomplished by delivering high-intensity electromagnetic energy to the muscles. When the muscles are stimulated and begin to react, a chemical is released that signals the body to blast fat cells and naturally destroy them. Emsculpt can minimize fat in common problem areas such as your abdomen, thighs, and buttocks helping to trim your waistline and slim down your thighs.
These muscle contractions are equivalent to 20,000 perfect lunges, sit-ups or squats. Can anyone even do a legit "perfect" squat? This saves you time and energy. Thirty minutes is all it takes for you to achieve real results.
Get Your Dream Body Without Work and Without Recovery
It's never been easier to get the body you've always wanted, and we mean always wanted. Get those abs and cinched waistline with very little effort. Because Emsculpt is non-invasive and doesn't require any type of incisions, there is no real recovery. You may be sore following your treatment. Come on – you just did 20,000 crunches, what do you expect? However, within a couple of days, the tenderness will dissipate as your muscles repair themselves.
Find Out More About Emsculpt At Neaman MediSpa
If you're looking to get your body in shape for this summer but aren't a gym rat, and you have no desire to become one, contact Neaman MediSpa to learn more about Emsculpt body contouring and the fantastic results it can achieve. Tighten and tone your body with only lifting a finger to call us at 844-338-5445 to schedule your consultation. Don't wait, call now!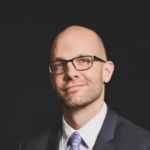 Dr. Neaman is a board-certified plastic surgeon that specializes in surgical body contouring. He prides himself on being on the cutting edge of plastic surgery. He takes an informative approach to each consultation, and through open dialogue and communication, he helps his patients decide on a treatment plan that meets their needs.