Posted on 24 Sep 2015
Portland plastic surgeon Dr. Keith C. Neaman and the skin care team at Neaman Plastic Surgery understand the proper administration of various dermal fillers and how they will affect your individual facial features. Let's review a few common questions about Perlane, Restylane, and Juvederm.
What are fillers used to treat?
This depends somewhat on the filler, but the broad answer is lines and wrinkles. They can also be used to plump and define lips and fill hollow areas on the face. Here are some of the areas where they work best:
Crow's feet
Nose-to-mouth folds
Frown lines
Tear Trough
Thinning lips
Droopy corners of mouth
Lip lines
Nasolabial folds
Cheeks
Chins
Overall deeper, more severe folds or wrinkles
Areas with large amount of fat loss
What are Restylane and Juvederm?
Restylane (Medicis) and Juvederm (Allergan) are sterile gels consisting of non-animal, cross-linked, hyaluronic acid (HA) and are made in a laboratory. HA is a natural sugar found in skin. They contain no human or animal DNA and have the best safety profile of all the fillers currently on the market. These products are FDA approved for use in the nasolabial fold and are used "off-label" in other areas. Juvederm causes less puffiness for the first few days after a treatment.
What are Perlane and Juvederm Ultra Plus?
These are still cross-linked hyaluronic acids like Restylane and Juvederm but are more dense (thicker) and with a higher molecular weight. Perlane is made by the company that makes Restylane. They are better for injecting into areas where a denser filler is needed like a deeper nasolabial fold, or for volume in the cheeks.
How long will Restylane and Juvederm last?
Depending on the area treated, your skin, and the injection technique, Restylane and Juvederm will last 4 to 6 months. In some cases duration of the effects can be a bit shorter or longer. Juvederm Ultra Plus and Perlane are thicker and last approximately 6-9 months
Neaman MediSpa Consultation in Salem, Oregon
To learn if you're a candidate to enjoy the rejuvenating benefits of dermal fillers, please contact Neaman Plastic Surgery to schedule your personal consultation. We welcome skin treatment clients patients from the greater Portland, Salem, and Eugene, Oregon, areas.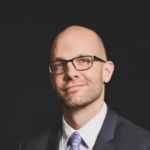 Dr. Neaman is a board-certified plastic surgeon that specializes in surgical body contouring. He prides himself on being on the cutting edge of plastic surgery. He takes an informative approach to each consultation, and through open dialogue and communication, he helps his patients decide on a treatment plan that meets their needs.