Posted on 05 Apr 2015
The hand and wrist have many small joints that work together to produce motion. As we age, the protective surface of our bones, called cartilage, begins to wear out. As it wears out, this causes bone to glide on bone during motion and creates pain, stiffness and many other discomforts.
Arthritis may occur in various areas of the hand and wrist. If this goes untreated, bones can lose their normal shape which causes more pain and limits motion of your joints.
BOARD CERTIFIED PLASTIC SURGEON DR. NEAMAN
Dr Keith Neaman of Portland's Neaman Plastic Surgery has had extensive training and experience in all aspects of the wrist and hand. Contact us if you are interested in learning about the variety of surgical and non-surgical options to treat your arthritis.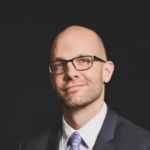 Dr. Neaman is a board-certified plastic surgeon that specializes in surgical body contouring. He prides himself on being on the cutting edge of plastic surgery. He takes an informative approach to each consultation, and through open dialogue and communication, he helps his patients decide on a treatment plan that meets their needs.