Posted on 04 Jan 2019
It's no easy task losing weight, and I think it's pretty safe to say we can all agree on that. However, you've successfully shed the pounds for a leaner physique, so there's just one thing left to accomplish and that's establishing muscle tone. Unfortunately, for some, it isn't as simple as hitting the gym and lifting weights. But now it can be with the help of Emsculpt Body Toning available at Neaman MediSpa to patients in and around Salem, Corvallis and the surrounding communities in Oregon.
What Is Emsculpt Body Toning?
Emsculpt is a new revolutionary body contouring device that sits in a league of its own. It's the first FDA-cleared body toning treatment that actually builds muscle mass. It shapes and tones your body – whether it be your stomach, thighs, or buttocks – to provide a more defined figure all without surgery and, best of all, without gym time.
How Does Emsculpt Work?
It's pretty simple when you think about what it takes to build muscles mass. When you go to the gym and workout, your strength training repetitions continuously cause your muscles to contract. This causes them to break down and create tiny micro-tears in the muscle fibers. This, in turn, increases your muscle size as the injuries heal. Emsculpt virtually follows the same process, only it uses highly focused electromagnetic energy to cause your muscles to contract, so you don't have to do the heavy lifting or the crunching up and down.
Who Is An Ideal Candidate For Emsculpt Non-Surgical Body Toning?
Emsculpt is a great option for anyone who wants to build muscle tone but has difficulty achieving substantial results via conventional methods. This doesn't mean you can eat what you want and be lazy and still have that six-pack. In order to have muscle definition, you must have a limited and healthy amount of fat and be at your ideal weight. Emsculpt can be combined with fat-reduction procedures such as Vanquish Me and Exilis Elite to optimize results. To maintain your results you must continue to live a healthy and active lifestyle though. Emsculpt will help to produce results but just like as if you were working out in the gym, you must continue to work at it to sustain you sculpted physique.
Learn More About Emsculpt Body Toning At Neaman MediSpa
If you want to learn more about this new revolutionary body contouring procedure and get the sculpted body you've always wanted, contact the specialists at Neaman MediSpa to schedule your Emsculpt consultation. Take the next step in your weight loss and body toning journey by calling 844-338-5445 today!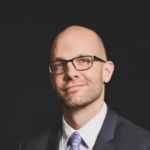 Dr. Neaman is a board-certified plastic surgeon that specializes in surgical body contouring. He prides himself on being on the cutting edge of plastic surgery. He takes an informative approach to each consultation, and through open dialogue and communication, he helps his patients decide on a treatment plan that meets their needs.