Posted on 15 Jul 2021
Many people who have lost weight through diet and exercise retain stubborn fat that just won't go away no matter what they do. If that sounds like you, a non-invasive procedure called CoolSculpting can help. This procedure uses a scientific process of cooling cells to the point that they die, known as cryolipolysis, to freeze and eliminate fat cells, to help tone and contour the body.
HOW COOLSCULPTING WORKS
CoolSculpting uses freezing temperatures to break down fat cells, a process called cryolipolysis. This in-office procedure utilizes a gel pad and an applicator that pulls the targeted area into the handpiece to freeze the fat cells. Treatments take approximately one hour and reduce the number of fat cells in the targeted area by approximately 25%. The freezing temperatures kill the fat cells but do not affect other healthy cells in the area. Your liver eventually processes the fat cells out of the body within several weeks of treatment. Patients require at least two treatments to achieve desired results, with some requiring three or four. An additional 25% of fat cells will die and be excreted from your body with each treatment. Most people see full results within three months.
IS COOLSCULPTING PERMANENT?
The human body has a limited number of fat cells. Once these cells die, they are gone forever. Anyone who follows a healthy diet, exercises regularly and does not gain a significant amount of weight should see permanent results. However, if you gain weight, your remaining fat cells can grow in size again. Most experts recommend that individuals interested in undergoing CoolSculpting are within five to 10 pounds of their target weight for the best results. CoolSculpting is not a weight loss procedure for those who are obese. Neither does it tighten loose skin. Not that CoolSculpting does not rid the body of visceral fat, which you can reduce by diet and exercise.
WHAT TO EXPECT DURING TREATMENT
The procedure doesn't hurt, although many patients feel a tugging sensation from the suction device. You may also feel cooling on the treatment area. Treatments take under an hour, with the length of time dependent on the targeted area's size. Because this procedure is not invasive, you can have treatment during your lunch hour and return to work and normal activities later in the day.
WHAT AREAS OF THE BODY RESPOND TO COOLSCULPTING?
Patients commonly get CoolSculpting to reduce fat in the thighs, lower back, abdomen and sides. Other areas where this procedure works well include:
Submental (Under the chin)
Thighs
Arms
Bulges around shoulders
Knees
Banana roll underneath buttocks
POSSIBLE SIDE EFFECTS
Although CoolSculpting is an FDA-approved procedure, some people experience minor side effects. These include pain, aching or stinging at the treatment site about two weeks after treatment along with short-term redness, swelling, bruising and skin sensitivity, all of which usually go away on their own without additional treatment.
A professional CoolSculpting body contouring analysis and consultation by one of our Licensed Advanced Aestheticians is a service we provide for all potential patients. Virtual consultations are also available. To learn more, call us at 855-810-8425 or visit our Contact Us Page.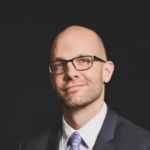 Dr. Neaman is a board-certified plastic surgeon that specializes in surgical body contouring. He prides himself on being on the cutting edge of plastic surgery. He takes an informative approach to each consultation, and through open dialogue and communication, he helps his patients decide on a treatment plan that meets their needs.