Posted on 16 Jun 2016
With advancing age, the natural lines of the face eventually become deeper and more pronounced causing nearby skin to develop fine lines and wrinkles. There are a variety of treatments available for those wishing to restore their appearance and injectable wrinkle fillers can give you a more youthful look for a fraction of what a traditional facelift costs. In fact, wrinkle fillers can be used as volumizers that plump and lift cheeks, eyes, jawlines, lips, hands, and more.
However, not every wrinkle-filler is right for every type of wrinkle. The least risks and best results come from using the right one correctly. Let's review three categories of fillers and be sure to ask your plastic surgeon which is right for you.
Hyaluronic Acid Wrinkle Fillers
Perhaps the most popular category of wrinkle fillers is hyaluronic acid. Each type works in a slightly different way, with a wide range of results with the effects lasting several months to over a year or two. Some research shows that repeated injections may help stimulate the body's own natural production of collagen. That will help reduce the number of lines and wrinkles. There is also some evidence that less filler is needed over time to achieve the same look.
Hyaluronic wrinkle filler brands:
Belotero
Juvederm
Perlane
Prevelle
Restylane
Synthetic Wrinkle Fillers
This is a much smaller category of wrinkle fillers that are lab-made substances which are not related to anything found naturally in the skin. Remember, products with longer-lasting effects are more likely to cause side effects. Many practitioners believe synthetic fillers in this category have similar side effects due to the fact that they contain nothing natural.
Synthetic wrinkle filler brands:
Collagen Wrinkle Fillers
Did you know scientists made the first wrinkle fillers from a purified form of collagen extracted mostly from cows? Although it worked well and offered a natural-looking fill, the results didn't last long. Most collagen injections began to break down as early as 1 month after treatment. Because these wrinkle fillers were made from an animal source, they also had a higher rate of allergic reaction and required allergy testing beforehand.
Today, there are new ways of processing the collagen have helped lower the risks (as well as the development of synthetic collagens) are making these injections safer and more useful to a wider range of people. Although the results don't last as long as other wrinkle fillers, many believe the results are more natural looking.
Collagen wrinkle filler brands:
ArteFill
Cosmoderm
Evolence
Fibrel
Zyderm
Zyplast
Salem MediSpa Wrinkle Fillers
Neaman Plastic Surgery has a state-of-the-art MediSpa located in Salem, Oregon. Contact us if you'd like to learn more and schedule an appointment.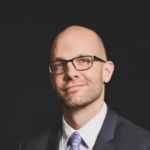 Dr. Neaman is a board-certified plastic surgeon that specializes in surgical body contouring. He prides himself on being on the cutting edge of plastic surgery. He takes an informative approach to each consultation, and through open dialogue and communication, he helps his patients decide on a treatment plan that meets their needs.