Posted on 13 Oct 2016
If you are looking for a way to enhance the look of your breasts, there are many options to choose from. Two of the most popular choices are breast lifts and breast augmentations. The technique that is right for you will be determined by the issues you want resolved and the overall "look" you want to achieve.
What exactly is a breast lift?
Also known as a Mastopexy, a breast lift raises and firms up the entire breast and creates a new contour. It may add more cleavage because of the new positioning, but by itself, it does not make the breasts bigger. A breast lift does the following:
Repositions the nipple
Aligns drooping breasts
Gives a younger, "perkier" look to the breasts
There is more scarring involved in a breast lift as opposed to the breast augmentation. It improves sagging breasts however, as discussed, does not add size, so for many the results are not as dramatic as they had hoped (if implants are not used).
What exactly is a breast augmentation?
A breast augmentation procedure was created to enlarge the breast size, by placing implants. These implants can be made of saline or silicone. Saline are less expensive, but sometimes leak, which may lead some individuals to opt for silicone implants. The benefits of a breast augmentation include:
• Larger breasts after the procedure
• Choices of implants to help achieve look you desire
• Scarring exists, but is usually in a less conspicuous area
Which One Should I Choose?
This is a personal choice, of course, but if your problem is essentially sagging, most will first consider the breast lift. Understanding that scarring is a part of this option is something to consider. Most women with pronounced sagging choose this procedure, while woman with minimal sagging may opt for the augmentation .
In some cases, both procedures can be done at the same time. The increased breast size is supported by the lift and the nipple repositioning gives a more natural look. You can always decide to first have the augmentation and then decide later to have the breast lift.
Schedule a Breast Lift and Augmentation Consultation
Whether you are deciding a breast augmentation, breast lift, or both together, it is essential to consult with a board certified plastic surgeon to assess all the options available to you. Contact Dr. Keith Neaman to schedule a private consultation and we will guide you through the process.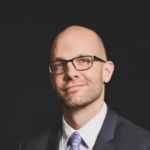 Dr. Neaman is a board-certified plastic surgeon that specializes in surgical body contouring. He prides himself on being on the cutting edge of plastic surgery. He takes an informative approach to each consultation, and through open dialogue and communication, he helps his patients decide on a treatment plan that meets their needs.