Posted on 16 Oct 2015
Does a breast implant obscure early breast cancer detection through mammograms?
Breast implants may obscure mammogram images and full breast visualization, decreasing the ability of mammograms to reveal breast cancer, yet studies show that mammograms are an effective way to screen for breast cancer in women with breast implants.
One of the most important things to note is where the implants are placed within the chest area. Those implants, both silicone, and gel, placed below the chest muscle are less likely to block a mammographic view than those placed above. Within the mammogram images, the implants look like white large, circles and are to some degree radio-opaque, which may prevent visualization of the tissue below.
If you have breast implants, you can take certain steps to make your mammogram more successful. Find a facility that sees many women with breast implants. Ask your doctor for a referral to a clinic where radiologists have experience performing and reading mammograms of women with breast implants. Also, speak up about your breast implants at your appointment. When you make your appointment and again when you arrive at your appointment, remind the staff that you have breast implants.
Do women with implants experience higher incidences of breast cancer?
No, there is no scientific evidence to show that either saline or silicone breast implants increase breast cancer risk. In fact, many studies have found that breast cancer incidence in women who have had implants is actually lower than that of the general female public.
When cancer is found in women with breast implants, is the disease at a later stage?
No, there's no evidence that breast implants result in more advanced disease at diagnosis compared with women without augmentation.
—
Contact Neaman Plastic Surgery to learn more and discuss implants after breast cancer by calling 844-338-5445.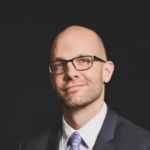 Dr. Neaman is a board-certified plastic surgeon that specializes in surgical body contouring. He prides himself on being on the cutting edge of plastic surgery. He takes an informative approach to each consultation, and through open dialogue and communication, he helps his patients decide on a treatment plan that meets their needs.