Posted on 28 Mar 2015
If getting a breast augmentation has been on your mind lately, one of the questions you may be asking yourself is "When can I get back to working out after undergoing a breast augmentation?" While there isn't one definitive answer that is right for everyone, this will give you a general idea.
After getting a breast augmentation, you can expect to have a 4-6 week window of recovery time. For the first week after surgery it is important that you do light activity to prevent any blood clots from forming. Light activity may include activities such as brisk walking that do not involve significant upper body movement. After 2 -3 weeks patients are encouraged to start walking on a treadmill or riding a stationary bike. Light activity such as these can be continued for the next 4-6 weeks.
Cardiovascular workouts and weight training is allowed between 4-6 weeks after surgery.
"Make sure that when you start back at the gym, start with light weights and work your way back to your original weights. Because a breast augmentation involves the breast tissue, underarm and chest muscles, these may be particularly sore when starting back at the gym. Listen to your body. If at any time you feel discomfort or pain, stop working out and give yourself a little more recovery time." – Dr. Keith C. Neaman
If you have any questions at all, after your surgery, please feel free to contact one of our physicians at Neaman Plastic Surgery. They are there to help you and are intimately involved in your post-operative recovery to ensure you return to your normal routine as soon as possible.
For more information on breast augmentation at Neaman Plastic Surgery serving Salem, Portland and Eugene, please visit our website or contact us at 844-338-5445.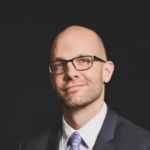 Dr. Neaman is a board-certified plastic surgeon that specializes in surgical body contouring. He prides himself on being on the cutting edge of plastic surgery. He takes an informative approach to each consultation, and through open dialogue and communication, he helps his patients decide on a treatment plan that meets their needs.