Posted on 01 Sep 2015
A commonly asked question during a breast augmentation consult is "What cup size will I be after surgery?" Often patients have a goal in mind however, many factors are considered when determining the size of the implant used.
"Choosing an implant is based on a number of anatomic variables," said Dr. Keith C. Neaman. "It is the goal of your consultation to discuss such factors of chest shape, breast width, skin elasticity and nipple position to help provide a range of possible implants that will meet your expectations"
Often bra cup sizes vary amongst different bra manufacturers. Cup size should serve as a guideline, but not be the only factor considered when undergoing a breast augmentation. During your personalized consultation at Neaman Plastic Surgery, Dr. Neaman will consider your expectations and help choose an appropriate implant size that would work with your anatomy to provide a natural looking result.
"The consultation serves as an educational process providing patients with the information they need to choose an appropriately sized implant," said Dr. Neaman. "During the consultation patients are able to trail a variety of sizes to help get a better idea of what would work best for them".
If you are interested in more information about breast augmentation or cosmetic breast surgery in the Salem or Portland, Oregon area please visit our website or call us at 844-338-5445.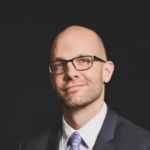 Dr. Neaman is a board-certified plastic surgeon that specializes in surgical body contouring. He prides himself on being on the cutting edge of plastic surgery. He takes an informative approach to each consultation, and through open dialogue and communication, he helps his patients decide on a treatment plan that meets their needs.