Posted on 28 Mar 2019
Plastic surgery can be exciting, but it can also be a scary and confusing time. However, it doesn't have to be though. At Neaman Plastic Surgery, we provide all of our patients with numerous before and after photos for them to use as a tool to help guide them during their plastic surgery journey as well as to give them a little peace of mind. By using before and after photos, you can gain a lot of insight into not just the procedure you are considering but also your plastic surgeon's skill.
Testimonials In The Form Of A Picture
If you are like most people that are in need of a particular service, you head to the Internet and look up the company you are looking to use and read whatever reviews you can find on them. Well, plastic surgery isn't much different, only most of the surgeon's reviews or testimonials are in the form of pictures. Think about it, if someone wasn't happy with their experience with a plastic surgeon, do you really think they would let the surgeon take pictures of them after? Probably not, so it is probably safe to say, they are happy with their results and overall surgical experience.
A Picture Is Worth A Thousand Words
Photos don't lie. They can tell you a lot about a surgeon's skill and expertise. By comparing before and after photos, you are able to see what a plastic surgeon is able to accomplish and what kind of results you might be able to expect from a similar procedure. Not all surgeons are created equal, and the before and after gallery is proof. You should be wary, however. If a surgeon's results look almost too perfect and too good to be true, there is a good chance they probably are. Results should vary from patient to patient but still be aesthetically pleasing to look at.
Gain Peace of Mind At Neaman Plastic Surgery
Salem plastic surgeons Dr. Keith Neaman and Dr. Dustin Christiansen invite you to view their online photo gallery of surgeries they have performed at Neaman Plastic Surgery. They encourage you to use those photos as a reference point to determine what you like and don't like and then schedule a consultation to discuss your aesthetic goals. Call 844-338-5445 and book your appointment today!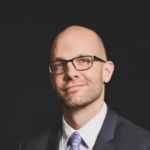 Dr. Neaman is a board-certified plastic surgeon that specializes in surgical body contouring. He prides himself on being on the cutting edge of plastic surgery. He takes an informative approach to each consultation, and through open dialogue and communication, he helps his patients decide on a treatment plan that meets their needs.