Posted on 14 Jun 2018
Aging affects every part of us – that includes even your most private feminine parts. The majority of women as they get older have some sort of vaginal concern but are too embarrassed to address it with their physician. There's no reason to be shy as vaginal rejuvenation is the latest trend in cosmetic procedures. Neaman MediSpa is proud to offer feminine rejuvenation with Exilis Ultra Femme 360 to its patients so they can "touch up" and restore their feminine vigor.
Effects of Aging
Most of the time, the hidden culprit for vaginal laxity as women age is the decrease in collagen production. Just as in your skin, collagen in your vaginal lining is responsible for elasticity and structure. Once collagen production decreases, the vaginal tissue begins to thin causing the vagina to become weakened and relaxed. This can result in a myriad of side effects, including laxity, vaginal dryness, loss of sensitivity and incontinence. Fortunately, Exilis Ultra Femme at Neaman MediSpa can help!
What is Exilis Ultra Femme?
Exilis Ultra Femme is a non-invasive vaginal rejuvenation treatment that uses radiofrequency energy to improve tissue tone and strength. This functional treatment offers 360° volumetric heating for a faster, safer and more comfortable treatment. Exilis Ultra Femme can increase blood flow and stimulate collagen production to give you back overall tightness inside and out as well as your youthful vitality.
What is the Exilis Ultra Femme Procedure?
Two handheld attachments are used during this treatment: one for the vaginal canal and one for the labial area. Both target areas can be treated during the same procedure, cutting down on costs and time. The procedure begins by applying a water-based gel to the treatment area. The device is slowly glided across the area. A special adaptor is used to treat the vagina. There is no pain and Exilis Ultra Femme is the quickest RF treatment available, lasting under 20 minutes. Most women need a series of three treatments for the best results with a "touch up" every 6-8 months.
Exilis Ultra Femme Benefits
Increased pleasure is one of the main reasons women undergo vaginal rejuvenation. The tightening of the vagina leads to greater sensitivity and pleasure during sexual intercourse. The thickening of the vaginal wall also helps to offer more support to the bladder, which in turn helps reduce urinary incontinence.
Total Rejuvenation at Neaman MediSpa
Vaginal rejuvenation is a treatment many people include in their Mommy Makeovers, often combining it with a tummy tuck, liposuction, and breast augmentation to achieve total rejuvenation. Your intimate well-being is important and shouldn't be neglected. Contact Neaman MediSpa at (844) 338-5445 to set up your complimentary feminine rejuvenation consultation.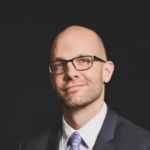 Dr. Neaman is a board-certified plastic surgeon that specializes in surgical body contouring. He prides himself on being on the cutting edge of plastic surgery. He takes an informative approach to each consultation, and through open dialogue and communication, he helps his patients decide on a treatment plan that meets their needs.