Posted on 20 Sep 2018
You've made the decision to have plastic surgery, and you know exactly what procedure you want to undergo and what you hope to achieve from it. Now, how do you convey your goals to your plastic surgeon? Trying to explain the vision you have isn't always the easiest. The best tool you have available when planning your plastic surgery procedure is before-and-after pictures.
Look at Online Before-and-After Photos Prior to Consultation
Most reputable plastic surgeons will have an online gallery showcasing before-and-after photos of real patients. Neaman Plastic Surgery offers countless before-and-after pictures showing results of body contouring procedures, including tummy tucks, mommy makeovers, and breast augmentation. These photos are an excellent way for you to get a general idea of Dr. Keith Neaman and Dr. Dustin Christiansen's artistic approach to specific cosmetic procedures. Every surgeon has their own unique style, so the before-and-after photos can help you visually see how each physician approaches the procedure you are considering.
Start With Patients That Look Like You
Looking at the right before-and-after pictures can guide you in determining what results are physically possible depending on your specific body type. Of course, every person's results are going to be unique and individual; however, what you start with has a significant impact on the end result. So, if you focus on patients who have a similar frame, features and skin type as you, you can better visualize how specific surgical options may look on your body. For example, if you have just a slight bit of extra skin and fat and are considering undergoing a tummy tuck, look at patients who fit that description in the before gallery. Someone in need of just a touch up is going to have remarkably different results than someone who experienced extreme weight loss and is undergoing a tummy tuck.
Create a Portfolio of Images to Show Your Surgeon
While you're looking at photos, single out patients who display results you like, and that comes close to your specific goals. This is exceptionally beneficial for breast augmentation since there are several procedures that can produce various results. This allows the surgeon to see precisely what you are trying to achieve. It's also a good idea to select results that you don't particularly like as well. Bring this portfolio to your consultation to help your surgeon understand what you hope to achieve cosmetically.
If you're considering plastic surgery, take a moment to look at Neaman Plastic Surgery's before-and-after gallery and then schedule a consu ltation by calling (844) 338-5445. Let the before-and-after pictures help you and our surgeons achieve your aesthetic goals.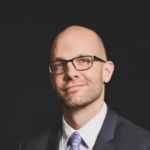 Dr. Neaman is a board-certified plastic surgeon that specializes in surgical body contouring. He prides himself on being on the cutting edge of plastic surgery. He takes an informative approach to each consultation, and through open dialogue and communication, he helps his patients decide on a treatment plan that meets their needs.