Posted on 29 Nov 2018
The goal of plastic surgery, no matter what procedure you're looking to undergo, is to obtain a contoured result that you desire. You're trying to enhance your appearance for a more pleasing look. Before deciding on a plastic surgeon, you'll probably have a few consultations where you will be able to ask the surgeon about his or her experience. The surgeon can tell you about every surgery that's been performed, but there's nothing quite as telling as images. Before and after photos of tummy tuck and breast augmentation procedures are a great tool when trying to select a plastic surgeon. Here are a few reasons why you should review before and after pictures before you go under any plastic surgeon's knife.
Pictures Don't Lie
Anyone can tell you how great they are and what a fabulous job they will do, but if they don't have proof, their word doesn't mean very much. Every patient is different, and everybody is different. Before and after photos give you an opportunity to see how a plastic surgeon is able to adapt to each individual and still produce beautiful aesthetic results. Those pictures let you be the judge and see the surgeon's work firsthand.
Consistency is Key
A good plastic surgeon, such as Salem plastic surgeons Dr. Keith Neaman and Dr. Dustin Christiansen, will have hundreds of before and after photos to show you. By having so many pictures to look through, you'll be able to see if the surgeon's work is consistent. Photos of one surgery can be misleading, photos of hundreds should offer insight into one's skill. Patients should be posed in similar positions for both the "before" and the "after" to give you a good idea of how the surgery enhanced their features and contours.
Showcase Scar Placement
Along with showing you beautiful results, before and after pictures will show you what you can expect in regards to scar placement. Scars shouldn't be in-your-face-visible. Skilled surgeons are knowledgeable at how and where to place scars to blend them into natural creases or have them be hidden under clothing.
Review Before and After Photos at Neaman Plastic Surgery
Before and after photos can be your best tool in selecting a surgeon to perform your procedure. They offer more than just possible results to surgery, and they show you the results possible from a specific surgeon. We invite you to review our many before and after photos in our online gallery at Neaman Plastic Surgery. Our surgeons take great pride in their work and look forward to discussing your aesthetic goals with you. Contact us at 844-338-5445 to schedule a consultation with either Dr. Neaman or Dr. Christiansen.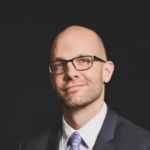 Dr. Neaman is a board-certified plastic surgeon that specializes in surgical body contouring. He prides himself on being on the cutting edge of plastic surgery. He takes an informative approach to each consultation, and through open dialogue and communication, he helps his patients decide on a treatment plan that meets their needs.