Posted on 10 May 2016
BEAUTIFUL MOTHER ESSAY CONTEST
NEAMAN PLASTIC SURGERY
Submitted By: Heather Chase
Mom: Kim Merrill
My mom, Kim, is an average middle-aged woman. She is a military wife, a devoted mother and doting grandmother, an active community volunteer. She enjoys gardening, camping, fishing, and chocolate. At quick glance, she is no different than any other mother, but if you look a little closer, her life is a remarkable story of the beauty of a mother's love. Kim has two daughters that she loves more than anything, and would do anything for. For most people, saying they would "do anything for someone" are just empty words. But for Kim, these words are a promise kept.
Kim's youngest daughter, Heather, struggled through multiple pregnancy losses and health issues before ultimately being diagnosed with Antiphospholipid Syndrome (APS). She was told by doctors that she would never be able to successfully carry a pregnancy to term. When it seemed like hope was lost, Kim volunteered to carry a baby for her daughter. The c-section scar just below Kim's belly button from the birth of her own grandson seven years ago is the beautiful evidence of my mother's love for her child.
Kim's oldest daughter, Candice, was diagnosed with Systemic Lupus Erythematosus (SLE), when she was twelve years old. Over the years Candice had multiple health problems and hospitalizations, remissions and flare ups. Kim served as her caretaker during the bad times, and her cheerleader during the good times. Ultimately Candice's kidneys, after years of damage from the Lupus, stopped functioning and Candice was placed on dialysis and on the transplant list. Instead of waiting for a cadaveric donor, Kim got tested, found she was a match, and volunteered to be Candice's live donor. The three keyhole surgery scars on Kim's abdomen from the donation of her healthy kidney to her daughter is the beautiful evidence of my mother's love for her child.
Though Kim's scars are fading, the impact of her beautiful love she has for her children never will. True beauty is a timeless virtue of someone who performs good acts and gives the best of themselves. In my life, I have found no one else who does this more than Kim. This is why my mom is the most beautiful mother in the world.
Thank you for your consideration,
Heather Chase
Attached photo description, Left to Right: Enzo (Kim's grandson that she gave birth to), Heather (Kim's youngest daughter and Enzo's mom), Candice (Kim's oldest daughter that she donated a kidney to) and Kim (the most beautiful mother in the world).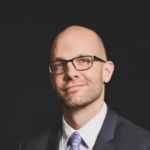 Dr. Neaman is a board-certified plastic surgeon that specializes in surgical body contouring. He prides himself on being on the cutting edge of plastic surgery. He takes an informative approach to each consultation, and through open dialogue and communication, he helps his patients decide on a treatment plan that meets their needs.