Posted on 28 May 2019
Sculptra is different than other types of dermal fillers, and this water-loving injectable that rebuilds collagen might be the solution for you. Neaman MediSpa offers complimentary MediSpa consultations, which is just one reason the clinic won gold in the MediSpa category for this year's Best of 2019 competition. If you're in the Salem, OR or Corvallis, OR area, it's time to learn more about this innovative option.
Sculptra is FDA-cleared and a soft tissue filler designed to treat the face. It's made with poly-L-lactic acid (PLLA), which is a synthetic material that can be safely absorbed by the body over time.
Here are just a few reasons Sculptra is so popular:
1. You can contour and restore volume. For many clients, restoring lost volume in the face is great, but what they really want is the ability to contour. Sculptra can do both, offering customized results for every client.
2. It lasts a long time. This is no temporary filler. Most clients require about three treatments, and full results show between four and six months after the last treatment. However, the results last for about two years.
3. It encourages collagen growth. Collagen is what keeps skin looking young and taut. However, our body creates less as we age. Sculptra encourages the body to produce more collagen in the injected area, which complements the effects of the filler. Not every injectable packs that double punch.
4. Sculptra offers incredible but natural results. Thanks to results appearing over time and the collagen doing its job, the results of Sculptra are very natural. Even for those who choose to contour and not just add volume, the end result looks completely organic.
5. It's non-invasive. There is no surgery or general anesthesia required, which means virtually no downtime.
For More Information, Schedule a Complimentary Consultation Today!
The best candidates for Sculptra are clients who have experience facial fat loss and have hollow areas or deep wrinkles. Those looking for personalized, semi-permanent results especially enjoy the Sculptra process. To learn more or to schedule your complimentary consultation, connect with Neaman MediSpa today.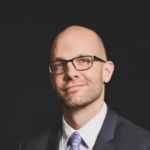 Dr. Neaman is a board-certified plastic surgeon that specializes in surgical body contouring. He prides himself on being on the cutting edge of plastic surgery. He takes an informative approach to each consultation, and through open dialogue and communication, he helps his patients decide on a treatment plan that meets their needs.