Posted on 04 Oct 2018
Unfortunately, we can't run from it. Age is going to catch up with us, and we're either going to have to face it head on or simply live with the effects. With so many great products on the market, there's no reason why you should have to look your age or even older. At Neaman MediSpa, one of the best treatments for slowing down the effects of aging is Sculptra. And although it's a dermal filler, it has its own special traits that set it apart, and here's why.
Sculptra Gets to the Root of the Problem
As we get older, our skin begins to lose the collagen and elasticity that give it its youthful appearance. This causes the skin to wrinkle and develop creases because of the lack of structure. While most other dermal fillers simply just fill in the lines and wrinkles by hydrating the skin with hyaluronic acid, Sculptra goes deeper and does more. Sculptra works to treat more than just the injection site area; it treats the foundation of the face. It does this by stimulating natural collagen production. Made of poly-L-lactic acid, the same material used in dissolvable sutures, Sculptra utilizes its chemical makeup to restore missing collagen structures. As new collagen is produced, the skin's framework begins to develop, and wrinkles and folds slowly disappear across the entire face.
Sculptra Produces Long-Lasting Results
The majority of dermal fillers offer instant gratification that only lasts a mere three months or so. Sculptra, on the other hand, has the ability to last more than two years. Because Sculptra works by creating new collagen, which can take four to six weeks to be produced, you won't see instant results, but you will see lasting ones. Once the collagen is formed, your skin is rejuvenated. And just as it took years for your original collagen to get depleted it will take time for the newly formed collagen to disappear.
Sculptra Makes Results Look Natural
One of the biggest benefits of Sculptra is that it doesn't give you the appearance of having work done. Most patients at Neaman MediSpa, voted #1 MediSpa of Mid-Valley, receive three injections over the course of three to four months. This allows the results to gradually appear and creates a more natural and youthful-looking appearance because of the subtle enhancement. Your friends and family will notice the difference but won't be able to pinpoint what it is.
Learn More About Sculptra's Benefits at Neaman MediSpa
If you're looking to restore facial volume and fullness with long-term results, contact Neaman MediSpa at 844-338-5445 and schedule your Sculptra consultation. Don't let the effects of aging take over your face, battle them head-on with Sculptra.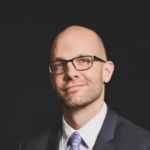 Dr. Neaman is a board-certified plastic surgeon that specializes in surgical body contouring. He prides himself on being on the cutting edge of plastic surgery. He takes an informative approach to each consultation, and through open dialogue and communication, he helps his patients decide on a treatment plan that meets their needs.