Posted on 14 May 2019
The Statesman Journal features an annual "Best Of" list as voted by the community, and Neaman Plastic Surgery and MediSpa is proud to be your preferred provider. This year, Neaman MediSpa won gold in the MediSpa and Facials category. Neaman Plastic Surgery was awarded silver for the Medical Practice category and bronze for the Physical Therapy category.
We know that you have a choice when it comes to selecting a clinic for your medical and MediSpa needs. From dermal fillers to mommy makeovers, services for men to breast augmentation and injectables, we prioritize patient safety and satisfaction—and it shows.
Now serving the Salem, OR, and Corvallis, OR areas, if you're looking for a cosmetic surgery center or MediSpa that combines the latest technology with the best in care, trust your neighbors and discover everything our clinic has to offer. Complimentary consultations are available for all MediSpa services, because there shouldn't be a fee to find out what procedures and techniques are best for you.
You deserve to look and feel your best, but finding the perfect clinic can be overwhelming. Fortunately, many of your neighbors have already experienced what our clinic has to offer, and the votes speak for themselves. Spring is in the air, and it's the ideal season to treat yourself to a laser skin treatment, fuller lips, or body contouring procedure.
Neaman MediSpa already has a fantastic reputation on third-party review sites, but there's something very special about winning four awards as voted by the community. It provides peace of mind to future clients who are looking for the absolute best treatments, procedures, and experts in MediSpa services. If you want to experience the gold-winning facials for yourself or a variety of MediSpa treatments, schedule your complimentary consultation today or book an appointment online.
Contact Neaman MediSpa Today, "Best of Mid-Valley" 2019!
We can't wait to show you what the "gold standard" is really like during your customized session. You can book an appointment online at Neaman MediSpa right now, or schedule your complimentary consultation to learn more about our services.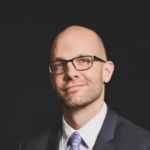 Dr. Neaman is a board-certified plastic surgeon that specializes in surgical body contouring. He prides himself on being on the cutting edge of plastic surgery. He takes an informative approach to each consultation, and through open dialogue and communication, he helps his patients decide on a treatment plan that meets their needs.