Posted on 23 Jan 2018
A combination breast augmentation and breast lift (mastopexy) is an excellent option for women who want to restore fullness and correct the breast sagging that can occur after having children, losing weight, or simply with aging.
Understanding the following two misconceptions is critical to ensuring a successful recovery and getting the best possible results without compromising safety.
Misconception #1 – When to combine a breast lift with breast augmentation.
When combining two procedures – one that makes the breast size larger and one that lifts and reduces the amount of skin – it is important to discuss expectations with your surgeon and put a plan in place that allows for a quick recovery. Depending on your goals and the degree of ptosis (sagging) you have, it may be safer to stage the procedures to allow for your body to recover in between operations. However, a breast lift and breast augmentation are frequenly performed together and can be safely done by a skilled plastic surgeon.
Misconception #2 – Only an incision around the areola is required.
In general, plastic surgery is almost always a tradeoff of ending up with scars as opposed to not having surgery at all. Each woman's breasts are unique to them and require different incisions in different locations to get proper results. Breasts with more ptosis (sagging) will usually require more incisions to properly lift and shape the breast, while breasts with less ptosis may need fewer incisions.
It is very important to discuss all of your goals and all of your questions and concerns answered prior to electing to undergo a breast augmentation with or without a breast lift. Having a consultation with a licensed, board certified plastic surgeon is your first step toward a beautiful surgical outcome.
Contact Salem Plastic Surgeon Dr. Keith Neaman
Dr. Keith Neaman serves Salem, Corvallis, and surrounding communities and with his expertise, you can be assured of quality care and an exceptional experience. Dr. Neaman is a licensed, board certified plastic surgeon with years of experience and a loyal following of patients, who, over the years, return to him for additional procedures. Please give Dr. Keith Neaman a call to arrange your consultation at (844) 338-5445.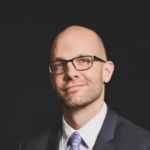 Dr. Neaman is a board-certified plastic surgeon that specializes in surgical body contouring. He prides himself on being on the cutting edge of plastic surgery. He takes an informative approach to each consultation, and through open dialogue and communication, he helps his patients decide on a treatment plan that meets their needs.