Posted on 29 Mar 2018
Body contouring is the art of creating a more aesthetically pleasing body and correctly proportioning the figure by the patient's needs and goals. Cosmetic surgeons routinely perform liposuction and liposculpture procedures to smooth and shape areas throughout the body, including the neck and chin, waist and abdomen, legs and arms, hips and butts.
During the body contouring process, fat is removed via liposuction from undesired body areas (thighs, chin, arms, breasts, or just about any area of the body). The removed fat can also be prepared for lipo-injection into parts of the body that a person is desirous of enhancing such as facial features, buttocks, etc.
Body Contouring – Surgical and Non-Surgical Options
Surgical Options
The body contouring surgery differs from one procedure to the next. A patient looking for instant results would go for a body lift, which focuses on tightening all the loose skin throughout the body in 1 to 3 surgeries. This option is ideal for those who have more than one problem areas. For example, a person who has undergone gastric bypass surgery may be left with loose skin in multiple areas after their weight loss goal has been achieved.
Another surgical body contouring option is the breast lift. Breast lifts get rid of excess fat and skin above, around, and below the breasts. The breasts are then sculpted to take on a natural but more youthful and perkier look.
A body lift is another customized surgical approach to body contouring that involves the removal of sagging, loose skin and restoration of firmer-looking skin tone with natural contours. This treatment can be especially beneficial for patients who suffer from the annoying extra skin bariatric surgery. A body lift may include a tummy tuck, a procedure designed to give the abdomen a nice and flat shape; arm lift, a procedure that removes excess skin from around the buttocks and thighs, and a butt lift, which focuses on giving the buttocks a fuller, firmer and more toned look.
Non-Surgical Options
If going under the knife is not an option you want to consider, that doesn't mean you can't achieve that hourglass figure. Body contouring comprises of various non-surgical such as Exilis, Cellutone, Infini, and Vanquish Me.
Contact Neaman Plastic Surgery About Body Contouring
If you are interested in body contouring procedures, we invite you to contact Neaman Plastic Surgery and MediSpa to assist you in deciding the course of your body contouring experience. For a private consultation, contact Dr. Keith Neaman today at (844) 338-5445.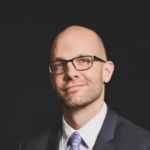 Dr. Neaman is a board-certified plastic surgeon that specializes in surgical body contouring. He prides himself on being on the cutting edge of plastic surgery. He takes an informative approach to each consultation, and through open dialogue and communication, he helps his patients decide on a treatment plan that meets their needs.