Posted on 01 Aug 2017
NATURALLY, WOMEN HAVE QUESTIONS ABOUT TO EXPECT FOLLOWING BREAST IMPLANT SURGERY. SPECIFICALLY, THEY WANT TO KNOW HOW THE PROCEDURE WILL AFFECT THE OTHER PARTS OF THE BREASTS, SUCH AS THE NIPPLES AND AREOLAS. IF YOU'RE WONDERING THE SAME THING, TOO, READ ON TO GET ANSWERS TO YOUR COMMON QUESTIONS. UNDERGOING A BREAST AUGMENTATION IS A PROCEDURE THAT SHOULD NOT BE TAKEN LIGHTLY. LIKE ALL SURGERIES, THERE ARE RISKS INVOLVED.ADDITIONALLY, BECAUSE THIS TYPE OF PROCEDURE CHANGES THE APPEARANCE OF THE BREAST, IT'S POSSIBLE THAT THE PATIENT MAY NOT BE HAPPY WITH THE RESULTS. BUT WORKING WITH A HIGHLY SKILLED PLASTIC SURGEON SUCH AS DR. KEITH NEAMAN, YOU CAN TRY ON SIZERS AND DISCUSS YOUR GOALS AND EXPECTATIONS TO IDENTIFY EARLY CONCERNS AND ADDRESS THESE ISSUES BEFORE SURGERY. HERE ARE A FEW COMMON QUESTIONS YOU'LL WANT TO BE ADDRESSED:
If I get my breasts enlarged, will the areolas change size as well?
No, not necessarily. The areola may look a little fuller, but it will most be unchanged. A breast augmentation alone will not increase its size.
Is it possible to change areola shape during a breast augmentation?
To accomplish this, a breast reduction or breast lift must be performed. During these procedures, the skin around the areola is removed, and a suture is put in place to tighten up the skin and make the diameter narrower.
Can I get a breast augmentation and repair my retracted nipples at the same time?
Yes, both of the procedures can be done at the same time. It can also be a separate procedure as well. Repairing the retracted nipples involved dividing the ducts that are attached to the nipple. Note that this procedure can cause nipple sensitivity and affect breastfeeding.
Improve Your Breasts' Aesthetics With Help From Neaman Plastic Surgery in Salem
Whether your desire bigger breasts or smaller areolas, you have options. You can have these procedures performed alone or in addition to another breast procedures. Board certified plastic surgeon Dr. Keith Neaman will help you achieve your goals. He has many satisfied patients in the Salem area. Call Neaman Plastic Surgery at (844) 338-5445 to schedule a consultation.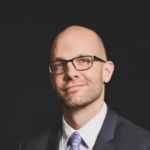 Dr. Neaman is a board-certified plastic surgeon that specializes in surgical body contouring. He prides himself on being on the cutting edge of plastic surgery. He takes an informative approach to each consultation, and through open dialogue and communication, he helps his patients decide on a treatment plan that meets their needs.