Posted on 30 Apr 2017
SO, YOU ARE UNHAPPY WITH YOUR BREASTS? THE SHAPE MAY BE OFF, THE POSITION IS NOT THE SAME AS IT ONCE WAS OR MAYBE THEY ARE JUST TOO LARGE, SO YOU BEGIN TO DO YOUR RESEARCH ON BREAST AUGMENTATION IN SALEM, BUT THEN REALIZE THAT MAYBE JUST IMPLANTS ARE NOT GOING TO GIVE YOU THE DESIRED LOOK YOU ARE HOPING FOR.WOMEN WHO WOULD LIKE TO CHANGE THE OVERALL LOOK OF THEIR BREASTS NEED TO BE AWARE THAT THERE IS QUITE AN ARRAY OF CHOICES IN SURGICAL PROCEDURES. DR. KEITH NEAMAN, RIGHT HERE IN SALEM, DISCUSSES WITH HIS PATIENTS THE BEST SURGICAL OPTIONS TO FIT EACH UNIQUE SITUATION, TAILORING TO HIS PATIENTS' SPECIFIC CONCERNS IN ORDER FOR THEM TO MAKE AN INFORMED DECISION.
Breast Augmentation VS Breast Reduction Have Basic Differences In Overall Goal
Patients from Salem, Oregon, and surrounding communities like Albany, Dallas, Corvallis, Keizer and McMinnville no longer have to drive into Portland to have their breast concerns addressed. Dr. Neaman sits down with each patient during a private consultation to help define the specific goal for the most optimal end result. If the goal is to have perkier and fuller breasts, and you don't have ptosis or low-lying nipples than a breast augmentation may just fit your needs. If you have one of these conditions, but still want youthful looking breasts than a breast lift with augmentation will more than likely be the procedure that is right for you. But, if your goal is to have a significant amount of weight and volume removed from your breasts, then a breast reduction procedure will likely be what is required for you to achieve these goals. If you have too much breast tissue, adding more volume with an implant without first removing the tissue, will not be a result that anyone would be pleased with.
Some patients wonder if they can lift the breast without removing any of their tissue, however, this can get tricky because the look may leave their breasts looking smaller—once again not giving the patient their desired look. Unfortunately, the answer of what procedure is right for you isn't always so clear, because each body is unique and each person has a different desired outcome. Many women have heard that breast implants with a breast augmentation is the only reliable way to actually lift the breasts, however, this is not necessarily the case.
Breast Augmentation and Breast Reduction Have Common Advantages
Though the procedures of breast augmentation, breast lift, and breast reduction are different procedures, they all do share one common trait. They all are usually relatively easy to have performed and usually result in a very successful outcome with the vast majority of women having a high degree of satisfaction with their final results.
Women all over the Salem area who come to see Dr. Neaman for a breast surgery usually have the same common desire, they want their breasts to look more youthful, and have a proportional body shape. They also all report that they are happier with their overall figure after the proper surgical procedure has been performed. That is why it is so important to consults with a board certified plastic surgeon, like Dr. Neaman who will listen to the overall goal you have in mind and tailor the procedure to give you that result.
How Do I Know If I Need A Breast Reduction vs. Breast Augmentation?
Your surgeon will give specific details on what procedure will be performed and which one best suits your needs. But, if you experience any of these symptoms then you may more than likely need a breast reduction.
1. Do your breasts feel heavy?
2. Do you have improper posture due to your breast size?
3. Are you experiencing severe shoulder, neck or back pain?
4. Does your bra strap leave an indention that seems almost permanent on your shoulder?
5. Do you feel your breasts are too large for your body shape?
How Is A Breast Reduction Procedure Performed?
A breast reduction procedure is very similar to how a breast lift is performed. The incision is made either around the areola, around the areola and then vertically down to the breast crease, or around the areola down from the breast crease and then horizontally along the breast fold. The difference is what is removed during the procedure. The main determining factor is actually how much breast tissue you have vs. how much breast skin you have.
Skin is supposed to have elasticity and breast tissue is fatty and glandular. If a patient loses weight or has had children or both, the breasts appear to be large because of the breast sagging or drooping. But more than likely this patient will just require a breast lift (with possible breast augmentation).
Women who have large breasts naturally who have a large amount of fatty breast tissue with some good skin elasticity are probably candidates for breast reduction surgery. During this procedure, a large amount of skin and fatty tissue is removed to reduce the overall size of the breast.
Contact Salem, Oregon Plastic Surgeon Dr. Keith Neaman
The best thing to do if you have questions about breast augmentation, breast lift, or breast reduction and which one is best for you, is to contact a board certified plastic surgeon. The good news is you don't have to travel the distance to Portland anymore to find a top-notch, highly skilled and educated surgeon. Dr. Keith Neaman is located right here in Salem, Oregon and is treating patients from towns like Albany, Dallas, Keizer, Corvallis, and McMinnville at his state-of-the-art facility and surgical center.
If you are interested in learning more and would like to discuss your overall desired breast goals – do not wait any longer. Give Dr. Neaman a call to schedule your private consultation at (844) 338-5445.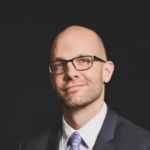 Dr. Neaman is a board-certified plastic surgeon that specializes in surgical body contouring. He prides himself on being on the cutting edge of plastic surgery. He takes an informative approach to each consultation, and through open dialogue and communication, he helps his patients decide on a treatment plan that meets their needs.