Posted on 03 Jun 2020
Nicknamed "Brotox," Botox injections for men have increased in popularity in recent years. Cosmetic procedures are no longer only popular with women, and every year, more and more men are seeking out procedures that help them to combat aging. Read this article to learn more about botox injections for men.
WHAT IS BOTOX?
Botox injections are used to combat wrinkles and fine lines in the facial area. Botox works by paralyzing and weakening the muscles surrounding the injection site. The injections are a protein made from botulinum toxin. Although a toxin, it is safe when used correctly and in small doses. There are actually five commercially available versions of botulinum toxin: Botox, Xeomin, Dysport, Jeuveau, and Myobloc, all of which are trademarks of various manufacturers. However, Botox has become the generic name for all such products.
REASONS TO CHOOSE BOTOX
In 2016, the American Board of Cosmetic Surgery reported that Botox injections were the most popular cosmetic procedure . In 2017, Botox was the top nonsurgical procedure chosen by men, according to the American Society for Aesthetic Plastic Surgery.
Men are increasingly turning to Botox to help them look their best. They've done so for numerous reasons. Some men have come to realize that they are not immune to the effects of aging. Retaining a youthful appearance is critical in today's increasingly competitive job market. Some men are also looking for a boost in their dating lives. Still, some men have also come to recognize the positive boost that cosmetic procedures give them. These boosts include improvements in self-esteem and overall happiness.
Even men in their late 20s and 30s are using Botox to prevent wrinkles and retain their self-confidence for as long as possible. Botox can also even help manage adult acne.
USES FOR BOTOX
The effects of Botox are temporary and generally last between three months to a year. Its primary use is to reduce the appearance of facial lines and wrinkles. The most common areas where men get injections are:
Around the eyes to target "crow's feet," wrinkles around the eyes
Around the mouth to target glabellar lines, known as frown lines or "elevens"
Around the chin to address areas known as "cobblestones"
Around the forehead to minimize creases and wrinkles
Some men have even tried Botox to address issues with their hair or to minimize dark circles underneath their eyes. However, there is little evidence that Botox is an effective treatment for these conditions. Still for men who are looking for a nonsurgical procedure to give them a little "lift," Botox may just be the answer.
FOR MORE INFORMATION, SCHEDULE A CONSULTATION TODAY!
A professional consultation by one of our Nurse Injectors is a service we provide for all potential patients.  Virtual consultations are also available. To learn more, call us at 855-810-8425 or visit our Contact Us Page.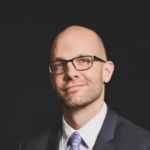 Dr. Neaman is a board-certified plastic surgeon that specializes in surgical body contouring. He prides himself on being on the cutting edge of plastic surgery. He takes an informative approach to each consultation, and through open dialogue and communication, he helps his patients decide on a treatment plan that meets their needs.