Posted on 28 Jun 2018
Aging can show up in many different ways on our skin: wrinkles, sun spots, hyperpigmentation and uneven skin tone, just to name a few. It can be disheartening looking in the mirror wondering what happened to your once beautiful complexion, but it can be even more discouraging not knowing what to do about it. The team at Neaman MediSpa, voted #1 MediSpa of The Mid-Valley in Salem, is pleased to offer a variety of non-surgical skin care treatments to help rejuvenate your appearance and stop aging and wrinkles in their tracks.
We Have a Solution – Visia Skin Analysis
With so many anti-aging products on the market, it can be overwhelming trying to decide which product to try. You may not even know what your skin needs. At Neaman MediSpa, we understand that everyone's skin is different, that's why we use the Visia Skin Analysis to assess your skin. This innovative technology helps us recommend treatments that are best suited for you by taking high-resolution images of your skin and assessing the damage that is affecting your complexion health and appearance.
What Is The Root of Aging Skin?
One of the main reasons skin can develop wrinkles, sunken areas and fine lines are because of a decrease in collagen and elastin. This happens naturally, so the only way to stop it, is to treat it with effective solutions. Dermal fillers and Botox are successful at smoothing out lines and wrinkles to give you a younger looking appearance. You can even boost your collagen production with the help of Sculptra. It only takes minutes and it's painless.
The Sun – A Love-Hate Relationship
Who doesn't love the sun? There's nothing better than soaking up the rays and feeling the sun's heat penetrate your skin. However, there is nothing good about that in regards to your skin. UV rays prematurely age your skin, causing skin discoloration, dryness and, even worse, skin cancer. Micro peels and facials can help restore your skin's health by exfoliating the surface layer of skin. This removes the superficial damage, such as sun spots, and helps encourage new cell turnover to improve your skin's clarity and texture.
Contact Neaman MediSpa for the Top Anti-Aging Treatments
Just because you have to get older doesn't mean you have to look like it. Wrinkles and signs of aging can be prevented and reversed with the right anti-aging treatments. Neaman MediSpa has a treatment to restore your skin's health and give you a lasting glow. Contact us at (844) 338-5445 to schedule your skin care consultation.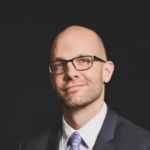 Dr. Neaman is a board-certified plastic surgeon that specializes in surgical body contouring. He prides himself on being on the cutting edge of plastic surgery. He takes an informative approach to each consultation, and through open dialogue and communication, he helps his patients decide on a treatment plan that meets their needs.