Posted on 07 Aug 2018
If you're considering breast augmentation, it's important to understand that breast implants are not designed to last forever. For years, patients have been told that the life expectancy of artificial breast implants is a flat 10 years. Although by manufacturers' standards, this may be correct, it isn't exactly that cut and dry.
There's really no average lifespan for breast implants simply because no patient is alike, and no breast augmentation is the same. The general consensus, however, is that implants last anywhere from 10 to 20 years, providing that no complications arise. Breast implants are foreign objects that are being placed in the body, so it's important always to check and be aware of possible side effects or changes.
Factors that Affect an Implant Timeline
During your consultation with Salem plastic surgeon Dr. Keith Neaman or Dr. Dustin Christiansen, they will discuss all the variables that can and may come into play when determining the possible lifespan of your breast implants. Factors such as the type of implant, as well as the size and placement can all have an effect on how long your implants will last. For example, if you elect to have saline implants and they are overfilled or underfilled with solution, there's the possible risk of the implant leaking because of it changing shape. If leakage were to happen, the saline does not pose a risk to the body, which leaves time for implant removal.
Pay Attention for Breast Implant Changes
Even though the saline will not hurt you, it's important to always pay close attention to any sudden changes to your breasts. This can help detect a ruptured implant that needs to be replaced. Over time and with life changes, such as pregnancy, breastfeeding, weight fluctuations and age, implants can begin to wear and shift. This can lead to the need for a breast implant revision or a breast lift. But wear and tear can also lead to ruptures. One sign of a possible future rupture is rippling, which is when the surface of the implant is pressed against the skin and becomes noticeable.
Most of the time, a ruptured implant is noticeable because of deflation; however, when a silicone implant ruptures, it's not always visible. That's why, if you notice any changes, even the slightest one, it should be brought to Dr. Neaman's attention immediately.
While no implant lasts forever, it definitely isn't an issue you should spend time worrying about. Science and technology are improving implants every day, making them safer than ever before. If you're considering breast implants and want to discuss your options, contact Neaman Plastic Surgery at (844) 338-5445 to schedule a consultation.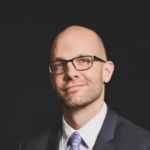 Dr. Neaman is a board-certified plastic surgeon that specializes in surgical body contouring. He prides himself on being on the cutting edge of plastic surgery. He takes an informative approach to each consultation, and through open dialogue and communication, he helps his patients decide on a treatment plan that meets their needs.