Posted on 12 Feb 2015
Jowl formation is secondary to relaxation of the fascial support of our face and descent of our check fat. Oftentimes a full facelift is required to lift the jowls and restore mid-face volume. Be careful of "mini-face lifts" as they often correct jowl formation but fail to address other aspects of facial aging and leave the patient with a face that looks disharmonious.
As with all procedures and for the best results, contact a plastic surgeon and ask to see before and after pictures of their surgeries. Make sure you are comfortable and confident in the surgeon you choose.
CONTACT NEAMAN PLASTIC SURGERY
Dr. Keith Neaman is a board certified plastic surgeon working on patients in Portland, Salem and Eugene Oregon areas. Specializing in tummy tucks, breast augmentation, and medical day spa services, Contact Dr. Neaman today for a consultation by calling 844-338-5445.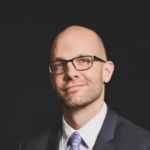 Dr. Neaman is a board-certified plastic surgeon that specializes in surgical body contouring. He prides himself on being on the cutting edge of plastic surgery. He takes an informative approach to each consultation, and through open dialogue and communication, he helps his patients decide on a treatment plan that meets their needs.