Posted on 05 Jan 2017
Both Dysport and Botox were initially approved for use as a treatment for muscle spasms. However, doctors found that both could also be successfully used to block the signal from nerves to muscles to lessen facial lines and wrinkles. It was a fantastic find, and now thousands of people have used them to look younger and refreshed.
But, what are the differences between these widely used injectables and why should I use one over the other?
Both Dysport and Botox are primarily utilized for the same purposes, but it is their makeup that differs. They are both made from Botulinum toxin type A. However, Dysport is not recommended to people who have allergies to food, dyes or animals. It is not recommended for children or persons over age 65, women who are pregnant or nursing, those with autoimmune disorders, are on blood thinners, have respiratory problems or neurological disorders.
Dysport contains less protein than Botox, so consequently it takes the body longer to break it down, so it lasts longer in the body. It is also less concentrated and spreads from the injection site, causing a risk of traveling to other muscles, such as the eyes.
There was initially a concern over the fact that Dysport contains part donated, human blood. Now donor blood is efficiently screened, and that interest has waned. Dysport was developed in Ireland; Botox was formulated in The United States.
The bottom line for everyone is research. Do your homework and find out everything there is to know before you get anything injected into your body. One must weigh the positive versus the negatives and most importantly, find a trained, experienced professional to administer the injections. Because without that person, there is a big chance that neither one will work efficiently.
Schedule A Free Botox Consultation at Neaman MediSpa
Should you be considering a liquid injectable such as Botox or Dysport, please call Neaman MediSpa a call to schedule a free consultation. We will inform and assist you in making the decision that is right for you. We are confident that our highly trained professional staff will be your team of choice. Please call 844-338-5445.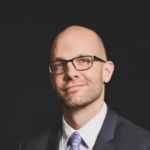 Dr. Neaman is a board-certified plastic surgeon that specializes in surgical body contouring. He prides himself on being on the cutting edge of plastic surgery. He takes an informative approach to each consultation, and through open dialogue and communication, he helps his patients decide on a treatment plan that meets their needs.