Posted on 13 Nov 2019
IF THE DEBATE OF BOTOX OR DYSPORT HAS YOU WONDERING, NEAMAN MEDISPA, SERVING SALEM AND SURROUNDING AREAS, CAN EASE YOUR MIND.OVER TIME, FINE LINES AND WRINKLES NATURALLY DEVELOP IN AREAS OF THE FACE DUE TO REPETITIVE MUSCLE CONTRACTIONS FROM NORMAL EVERYDAY FACIAL MOVEMENTS OR EXPRESSIONS. WE ALL ARE PRETTY AWARE THAT SMILING AND SQUINTING CREATE 'CROW'S FEET' AROUND THE EYES WHILE RAISING YOUR EYEBROWS RESULTS IN FOREHEAD LINES.BOTH BOTOX AND DYSPORT ADDRESS FINE LINES AND WRINKLES BY RELAXING MUSCLE TISSUE TO THE POINT WHERE THEY PREVENT THE MUSCLE FROM CONTRACTING. WHEN EITHER PRODUCT IS INJECTED INTO A SPECIFIC MUSCLE AREA, THE NERVE IMPULSES ARE TEMPORARILY BLOCKED. THE RESULTING DECREASE IN MOVEMENT AND RELAXATION OF MUSCLES REDUCES THE APPEARANCE OF WRINKLES IN THE AREA, SOFTENING THE LINES.THE RESULTS OF BOTH BOTOX AND DYSPORT ARE TEMPORARY. AFTER A PERIOD, USUALLY A FEW MONTHS, NERVE IMPULSES BEGIN TO REACH THE TARGETED MUSCLE AREA AGAIN, RESULTING IN BOTH MUSCLE CONTRACTIONS AND THE REAPPEARANCE OF WRINKLES AND LINES. HOWEVER, AN EXPERIENCED INJECTOR CAN MAINTAIN THE POSITIVE RESULTS OF NEUROTOXINS WITH REGULAR TREATMENT SESSIONS APPROXIMATELY EVERY 3-6 MONTHS.IN THE END, THE CHOICE BETWEEN BOTOX AND DYSPORT MAY COME DOWN TO A MERE PREFERENCE OF BOTH THE INJECTOR AND THE PATIENT. AT TIMES, EVEN SKILLED INJECTORS MAY EVEN USE BOTH PRODUCTS CONCURRENTLY DURING A SINGLE TREATMENT SESSION TO MOST EFFICIENTLY PRODUCE A PATIENT'S DESIRED RESULT.
Free Botox Consultation at Neaman MediSpa
If you're interested in Botox, Dysport, or dermal fillers contact Neaman MediSpa today to schedule an appointment. We are happy to discuss options and answer any and all questions you may have. Call Dr. Neaman at (844) 338-5445 to set up your private consultation.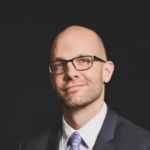 Dr. Neaman is a board-certified plastic surgeon that specializes in surgical body contouring. He prides himself on being on the cutting edge of plastic surgery. He takes an informative approach to each consultation, and through open dialogue and communication, he helps his patients decide on a treatment plan that meets their needs.