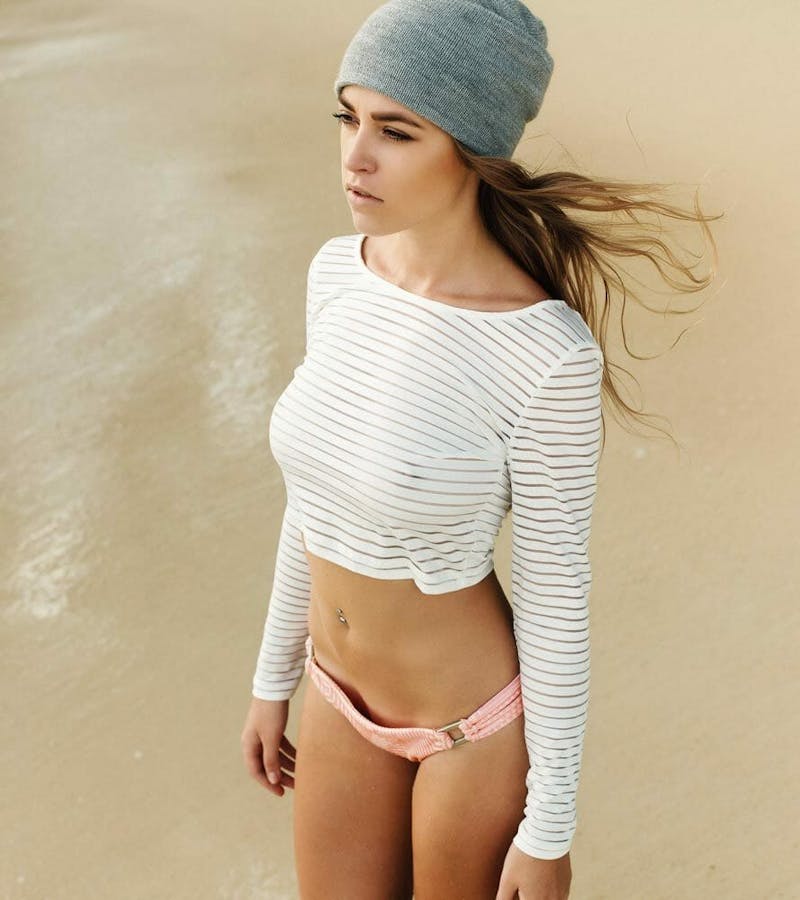 Having breast augmentation is more than just about getter a bigger bustline. It is about getting the figure you want and one that makes you feel good about yourself and comfortable with your body. Breast augmentation performed by Dr. Keith Neaman, Salem Oregon plastic surgeon, can balance out your proportions to give you a more flattering figure and appearance.
Change Your Shape from Pear To Hourglass
Some women are born with naturally small breasts. And for these women who also tend to have a curvier lower body this is not thought to be the most appealing body shape – often referred to as a pear shape. No one wants little boobs with a big booty – well, at least most women don't. Breast implants from Neaman Plastic Surgery can easily accentuate the top part of the body to match the bottom giving you the much-coveted hourglass figure with curves in all the right places – top to bottom.
Use Breast Implants to Compliment Sculpted Shoulders
Women who are more athletic usually have broader shoulders which can cause their chest to appear flat or smaller than it actually is. Taller women are often plagued with bigger shoulders as well throwing their body proportions off. This can make shopping for clothes a nightmare and discouraging. Dr. Neaman can help balance the upper body by using breast implants to increase the breast size to accommodate an athletic build while still creating that feminine appearance that women want to have and show off – especially after working so hard in the gym.
Create Total Balance With The Help Of Dr. Keith Neaman, Plastic Surgeon in Oregon
No two women are the same nor are their bodies. Everyone has different body goals that will help them increase their self-confidence. Sometimes, breast augmentation isn't always the answer to achieve balance. If you suffer from overly large breasts that don't match the rest of your body, a breast reduction or breast lift may be the solution you need to achieve your cosmetic goals and balance. Breast augmentation and other plastic surgeries are completely customized to the individual patient's needs and desires.
Everyone deserves to feel good about themselves and if your breasts are causing you distress or to be self-conscious, contact Neaman Plastic Surgery in Oregon to schedule a consultation. Dr. Neaman will work with you and help you get not only the breasts you've always wanted but also the feminine figure. Contact us today – 844-338-5445.