Posted on 13 Nov 2018
It's important to keep in mind that anytime you undergo a surgical procedure there's always a small percentage chance that a complication may occur. Breast augmentation at Neaman Plastic Surgery is one of the lowest risk procedures performed with complications being rare. However, the most common complication that is related to breast augmentation is capsular contracture.
Capsular contracture occurs when the scar tissue that's surrounding the breast implant becomes hard. This is a result of the body responding to a foreign object being placed in it. Capsular contracture is extremely painful as the hardened scar tissue constricts around the breast implant causing it to become unnaturally firm and misshapen. There's no exact cause as to why capsular contracture develops but there are things you can do to reduce your risk of developing this condition.
3 Ways to Reduce Capsular Contracture
1. Opt for Saline-Filled Implant – There has been some correlation between the type of implant selected and the onset of capsular contracture. Saline implants have shown a less likelihood of scar tissue hardening. One reason is that it's believed that silicone gel can trigger capsular contracture and when a silicone implant ruptures, it isn't always noticeable immediately resulting in your body being exposed to the gel for an extended period of time.
2. Place Your Implant Underneath the Muscle – Submuscular placement, or underneath the pectoral muscle, can significantly reduce your risk of capsular contracture. With breast augmentation you want the scar tissue to stay loose and pliable, so by placing the implant underneath the chest muscle, you're helping to massage the implant capsule naturally via the movement of the pectoralis muscles. This placement isn't right for everyone, but when possible, it's a decision worth making.
3. Choose Your Implant Size Wisely – Often, women desire voluptuous breasts much larger than their body can safely handle. When selecting your breast implant size, keep in mind that you should have natural breast tissue to cover the implant. If you don't, you put yourself at a higher risk of developing capsular contracture. At Neaman Plastic Surgery, we recommend that if you do desire significantly larger breasts and you have naturally small breasts, to begin with, increase your size in stages. This allows your skin to stretch and safely make room for the implant size you desire.
Contact Neaman Plastic Surgery Today!
When having breast augmentation, it's always important to discuss your options with your surgeon. At Neaman Plastic Surgery, Salem plastic surgeons Dr. Keith Neaman and Dr. Dustin Christiansen will help you select the best implant type, placement, and size for your body that will keep you safe and give you the results you desire. Contact us at 844-338-5445 to schedule your consultation today!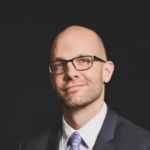 Dr. Neaman is a board-certified plastic surgeon that specializes in surgical body contouring. He prides himself on being on the cutting edge of plastic surgery. He takes an informative approach to each consultation, and through open dialogue and communication, he helps his patients decide on a treatment plan that meets their needs.