Posted on 21 Mar 2017
MICRONEEDLING, KYBELLA, CHEMICAL MICRO PEELS, ZO SKIN HEALTH PRODUCTS, AND BOTOX CAN ALL GIVE YOU THAT FRESH FACE YOU'VE BEEN MISSING ALL WINTER. YOUR SKIN HAS PAID THE PRICE FOR THE DRY AIR OF WINTER, AND THESE MEDISPA TREATMENTS WILL GIVE YOU AND YOUR SKIN THE BOOST YOU NEED TO GET OUT OF THE WINTER BLUES AND INTO A SPRING FLING!
Microneedling
Microneedling treatments create micro-injuries to the skin using tiny needles. This causes an increase in collagen production and is very effective. This treatment is great for improving the tone and texture of skin; reducing the appearance of scarring, as well as helping diminish unwanted pigmentation. This treatment gives your skin the lift it needs after a harsh winter.
Kybella
The first noninvasive treatment for the double chin is called Kybella. This treatment is FDA-approved to eliminate that excess fat below the chin, that we just can't seem to diet away. Through a quick series of tiny injections, Kybella will begin to tear down the outer walls of the targeted fat cells. This allows them to be safely absorbed and eliminated through the body's natural processes. It is not immediate, but, over the next several months, a tight, smooth, youthful looking jawline will emerge. The sculpted chin can then be enjoyed for years to come, without any further maintenance treatments.
Chemical Peels
Chemical Peels will illuminate and regenerate your skin. Chemical peels utilize key ingredients for skin renewal, such as salicylic acid to exfoliate the skin and reduce inflammation, resorcinol to help salicylic acid penetrate deeper into the skin for more dramatic results, panthenol to provide moisture, and retinol to increase collagen production. You can choose a light peel, causing little pain and requiring no downtime, or you can choose a deeper peel depending on what you want to accomplish. Speaking with our professionals will be the place to start as you begin your spring skin rejuvenation.
Botox
Botox is our " go-to" for a quick rejuvenating pick me up. Botox is by far the most popular non-invasive cosmetic procedure.  By relaxing the targeted muscles, Botox can smooth strong wrinkles (from repetitive muscle movement).  The procedure is not painful. This injectable is administered with a very fine needle after the skin is topically anesthetized. Results from Botox take two to three weeks to take effect and will last up to 4 – 5 months.
Zo Skin Care Line
We provide comprehensive skin care programs for our patients. The ZO Skin Health Line bridges the gap between therapeutic treatments and daily care, allowing patients to experience continuously healthy skin regardless of their age, ethnicity or unique skin condition. We proudly offer this fantastic line to our patients for the ultimate choice in skin care.
Neaman MediSpa Offers Complimentary Consultations
It's time to think about rejuvenating your winter skin and transforming it for the spring that is well on its way. Call Neaman MediSpa at (844) 338-5445, and we will guide you through all the wonderful skin care options available to you, no matter what skin type you have.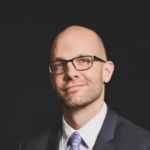 Dr. Neaman is a board-certified plastic surgeon that specializes in surgical body contouring. He prides himself on being on the cutting edge of plastic surgery. He takes an informative approach to each consultation, and through open dialogue and communication, he helps his patients decide on a treatment plan that meets their needs.