Posted on 05 Nov 2019
Four Ways to Care for Your Skin to Avoid Having Blemishes or Skin Flakes
Caring for your skin properly can help with maintaining a youthful appearance, but it can also protect your overall health. Skin is the largest organ of your body, and it can offer signs of health problems. In addition to drinking enough water and consuming a nutritious diet, use these skincare treatments to prevent certain conditions.
1. Cleansing
Cleansing your skin is imperative, especially your facial skin. Experts recommend washing your face at least twice a day, but you should also bathe or shower once a day. However, if you have oily skin or acne, then you should cleanse your face or body frequently. In addition, you must use the proper cleansers for your skin's type, including dry, sensitive, normal or acne-prone. Using the wrong type of soap or liquid cleanser can make your skin feel or look worse.
2. Moisturizing
It is essential to moisturize your skin to avoid early signs of aging from fine lines, wrinkles or deep folds. Again, you must choose a moisturizer that is suitable for your skin's type. Read the labels on moisturizers to determine if the products are formulated without artificial dyes and fragrances for sensitive skin or if the products contain additional emollients for dry skin. When you have dry skin, applying moisturizers several times a day is recommended while an individual with acne-prone skin may only need to use a lightweight moisturizer during the evening before bedtime.
3. Sun Protection
The exposure to sunlight's ultraviolet rays can damage your skin with immediate problems that include sunburn, but you can also develop issues later, including discolorations and wrinkles. It is also possible to have skin cancer from exposure to the sun, and this requires immediate treatment to prevent dangerous ramifications. No matter what type of skin you have, it is vital to use sun-protective creams, lotions or sprays. You can find a variety of sun protection products for the body or the face, including makeup or moisturizers.
4. Special Treatments
To maintain the health and beauty of your skin, you can also use special treatments at home, but you can also visit a medi spa for these treatments. You can request skin cleansing of the face with a mask that is made from mud, clay or herbs, and you can also have body wraps with these substances. An aesthetician can use a small tool to extract blackheads or pimples from your skin, but you can also request chemical peels that will lift and remove the upper layer of skin. An aesthetician can use a laser to lighten skin discolorations such as freckles, age spots or the redness from rosacea. You can also undergo microdermabrasion procedures to eliminate acne scars or other skin imperfections. If you want to reduce facial skin wrinkles, then request dermal filler treatments or injections of neurotoxins.
A complimentary consultation is a service we provide for all potential patients.  To learn more, call us at 844-338-5445 or visit our Contact Us Page.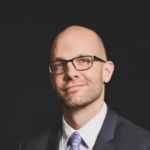 Dr. Neaman is a board-certified plastic surgeon that specializes in surgical body contouring. He prides himself on being on the cutting edge of plastic surgery. He takes an informative approach to each consultation, and through open dialogue and communication, he helps his patients decide on a treatment plan that meets their needs.