Posted on 12 Feb 2020
Have you ever wondered what exactly is involved with a Brazilian butt lift procedure?  The Brazilian Butt Lift, also known by its technical name of gluteoplasty, is a type of plastic surgery performed on the buttocks to make it look more shapely. The name came about accidentally in 1996 when Dr. Leonard Grossman was doing surgery on a patient from Brazil. The surgery was broadcast on a television show. Since his patient was from Brazil, the title of the show was "Building the Brazilian Butt" and the Brazilian Butt Lift name stuck.
Technically speaking, this plastic surgery technique isn't a lift or even a tuck. The procedure is a fat transfer from another area of your body to make your posterior look more rounded. If you're considering getting this surgery, there are some criteria that you'll need to meet like being a non-smoker. As a candidate for the Brazilian Butt Lift, you should be a healthy weight, but have enough fat stored in your body for the fat transfer. You'll also need to be healthy and free from infection.
If you opt for this type of plastic surgery, you'll be given anesthesia and possibly be sedated for the procedure. The doctor will then prepare to remove stored fat from another area of your body such as your abdomen by using a cannula. A cannula is a very thin tube made of metal, and its purpose is to either suction fat out or put fat into an incision. Next, a numbing agent mixture of lidocaine and epinephrine are injected with the cannula into the harvest site and the areas of your buttocks where the fat will be injected.
Once the fat is taken from your body, then it's kept in a sterile container until it's time to inject it. The next step is the actual injections of fat into your buttocks. The plastic surgeon will then stitch you up to keep the fat inside of the skin. Some patients opt for an overnight stay in the hospital, although it's not necessary. Your Brazilian Butt Lift will take about three weeks to heal, and you won't be able to sit for about a week. You'll need to learn to sleep on your side if you don't already. Some recipients may have to get an additional procedure for the best results.
The Brazilian Butt Lift can be an excellent alternative to implants. Your Brazilian Butt Lift will make you more shapely, and make you look like you've been working out. It's a great way to reshape your body after having kids or to combat the effects of aging for a stunning all-around look.
For More Information, Schedule a Personalized Consultation Today!
A personalized consultation by one of our board-certified plastic surgeons is a service we provide for all potential patients.  To learn more, call us at 844-338-5445 or visit our Contact Us Page.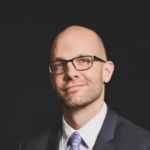 Dr. Neaman is a board-certified plastic surgeon that specializes in surgical body contouring. He prides himself on being on the cutting edge of plastic surgery. He takes an informative approach to each consultation, and through open dialogue and communication, he helps his patients decide on a treatment plan that meets their needs.