Posted on 19 Dec 2017
The Brazilian butt lift procedure adds shape and definition to the butt for a beautiful and natural-looking hourglass figure. A BBL is sometimes called buttock augmentation and can help you achieve a fuller, rounder backside.
But what exactly is a BBL? Here is what you need to know about this popular cosmetic enhancement.
A BBL INCREASES VOLUME WITHOUT IMPLANTS
Butt augmentation uses fat or butt implants to sculpt the shape and add volume to your buttocks. While both are types of butt augmentation, the Brazilian butt lift and butt implants are different procedures. A Brazilian butt lift uses your body fat to create the desired shape, while other types of augmentation require silicone implants to add volume.
The Brazilian butt lift contours your body using liposuction to obtain fat from another area. The fat is then reinjected into your bottom to create a raised and perkier buttocks, a technique that is known as fat grafting. Fat grafting allows for safer and more effective results that look and feel more natural, reducing your risk of developing an infection or experiencing an adverse reaction.
A BBL SLIMS OTHER BODY AREAS FOR ENHANCED BODY SCULPTING
A Brazilian butt lift begins by performing liposuction to extract the excess fat to be used. Fat can be harvested in several places, such as the midsection and arms. The most common sites treated with liposuction for a Brazilian butt lift include the following:
Abdomen
Hips
Inner thighs
Once the fat is suctioned out, it is placed into a centrifuge to be purified and prepared for re-injection. The fat is then loaded into several syringes or cannulas before being carefully and precisely injected into the buttocks and outer hips. Following injection, our surgeons use a unique technique to gently massage the treatment area to ensure the fat is evenly distributed, helping shape the buttocks for a rounder and perkier appearance.
One of the many benefits of a Brazilian butt lift is body contouring and butt augmentation in one treatment. When liposuction is paired with fat injections, our surgeons achieve the double effect of helping to slim and sculpt one body area while plumping another during the same procedure.
A BBL LOOKS AND FEELS MORE NATURAL
Butt augmentation with implants or artificial fillers can produce unnatural-looking results, especially if your body shape changes, such as losing or gaining weight.
A BBL is the only buttock enhancement procedure that uses natural fat deposits from your body to achieve your dream shape, so the results look and feel natural. Your butt will feel soft, and it will also be firmer and fuller. If you lose weight or target your butt in the gym, your body shape will adjust while remaining proportionate.
Because the procedure lifts your butt, it can help reduce the appearance of cellulite on your things. With a Brazilian butt lift, your legs and butt will look toned and more shapely rather than dimpled from cellulite.
GET A PERKIER BUM WITH A BBL FROM NEAMAN PLASTIC SURGERY
At Neaman Plastic Surgery, we feature two talented, board-certified plastic surgeons, Dr. Keith Neaman and Dr. Dustin Christiansen. They have dedicated themselves to bringing the latest surgical techniques to their patients in Salem, with a philosophy that focuses on educating patients and working with them to help achieve their goals.
If you would like to learn more about a Brazilian butt lift and whether or not you're a candidate, please contact Neaman Plastic Surgery to schedule your consultation. We welcome patients from greater Portland, Salem, Eugene, and Oregon.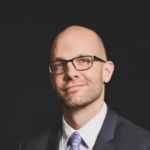 Dr. Neaman is a board-certified plastic surgeon that specializes in surgical body contouring. He prides himself on being on the cutting edge of plastic surgery. He takes an informative approach to each consultation, and through open dialogue and communication, he helps his patients decide on a treatment plan that meets their needs.