Posted on 17 Aug 2017
LOOKING TO ADD A LITTLE BOOST TO YOUR DULL AND DRY SKIN? YOU CAN DO SO WITHOUT PLASTIC SURGERY OR INJECTIONS. CHEMICAL PEELS EXFOLIATE THE SKIN TO REVEAL A HEALTHIER, MORE YOUTHFUL LAYER UNDERNEATH. THESE MICRO PEELS ARE FAIRLY QUICK. YOU CAN GO ON YOUR LUNCH BREAK FROM WORK AND SHOW BACK UP AFTER GLOWING. IF YOU'RE INTERESTED IN TRYING A PEEL, CHECK OUT THE FOUR CHEMICAL PEELS THAT NEAMAN MEDISPA OFFERS.
ZO 3 Step Peel
This aggressive peel is perfect for giving your skin a complete makeover. If you have issues with skin tone, need to repair damage or simply refresh your skin, try the ZO 3 Step Peel. It repairs sun damage, reduces wrinkles and boosts collagen. The first step is done in the office, with the remaining treatments done at home.
ZO Lunchtime Peel
This mild peel is the perfect pick-me-up for your skin. The ZO Lunchtime Peel is a beta/alpha acid spa peel that reduces wrinkles, evens out tone and stimulates cellular turnover. It's a great way to indulge yourself. It's safe and gentle and can be done on a weekly basis for an added boost.
Epionce Salicylic Acid Peel
This peel improves the texture and clarity of your skin with its anti-inflammatory and anti-bacterial properties. It helps with a variety of skin issues, such as wrinkles, blemishes, scarring and rough skin. The Epionce Salicylic Acid Peel also stimulates cellular turnover and cleans out pores with its anti-aging properties.
Epionce Malic Acid Peel
This peel is ideal for those with complexion problems such as flushing or rosacea. It reduces bacteria while brightening skin. The Epionce Malic Acid Peel uses its exfoliating properties to improve pigmentation and smoothness.
Schedule a Chemical Peel With Neaman MediSpa in Salem
A chemical peel can renew and refresh skin, making it look years younger. Neaman MediSpa offers a variety of peels to treat sun damage, acne scarring, wrinkles, hyperpigmentation and other skin care issues. A peel takes just 30 minutes, making it the perfect lunchtime beauty fix. Call Neaman MediSpa at (844) 338-5445 to schedule your chemical peel today.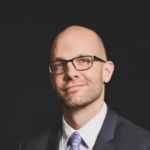 Dr. Neaman is a board-certified plastic surgeon that specializes in surgical body contouring. He prides himself on being on the cutting edge of plastic surgery. He takes an informative approach to each consultation, and through open dialogue and communication, he helps his patients decide on a treatment plan that meets their needs.